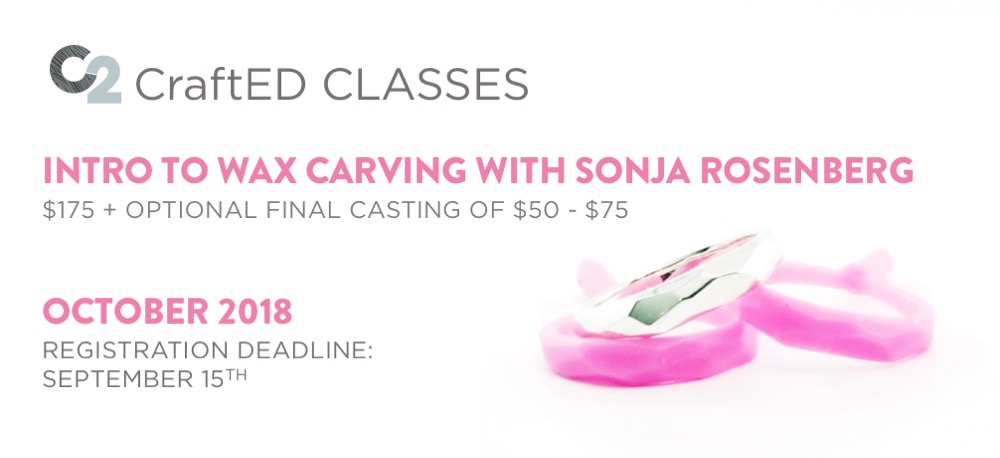 During this three-week course, students of Introduction to Wax Carving will learn the basic skills needed to design and carve a ring and pendant that is ready to be cast. Classes will be a mix of demonstrations, one on one support and free work time. By the end of this workshop, students will be able to cut, carve and heat form wax confidently. They will have learned how to transfer a design into wax, the uses of different types of wax and how to finish a carving in preparation for casting. Finished carvings can be cast and finished off-site in silver for an additional cost of $50 – $75 depending on size and market value.
Class Runs: 1 to 3 pm
October 13th, 20th, and 27th
Registration deadline: September 15th, 2018
Registration: 
$175 + optional final silver casting of $50 – $75
* Final casting price will vary depending on size and market value.
* Registration is non-refundable.
Please register below.  Payment is due at the time of registration.
3 out of 8 filled and 23 days to go