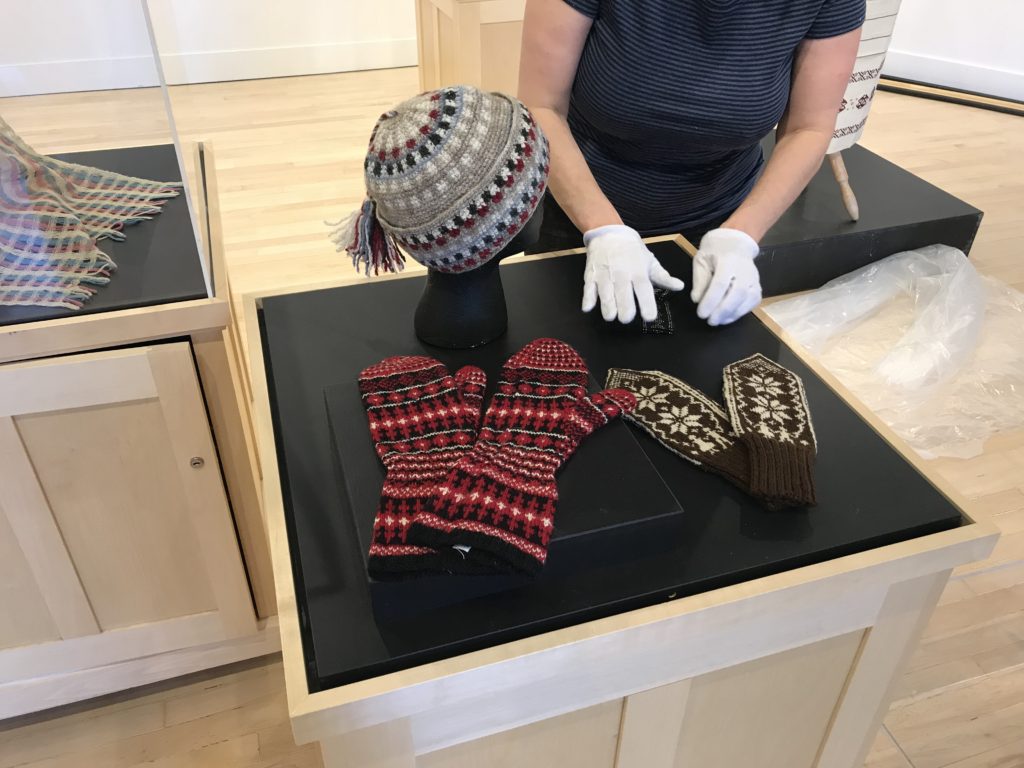 The Manitoba Crafts Museum and Library seeks a motivated and enthusiastic individual to work exhibit related tasks.  Specifically, the student will research, develop, plan and assist with installation of two exhibits planned for late summer / fall 2018. The student will also prepare on-line content related to the exhibits. The student will also assist with light maintenance in the gallery.
The student will also be responsible for visitor services and C2 shop staffing in the absence of the Curator and other staff.
Qualifications:
– a post secondary student in history, museum studies, archival studies, or related field, 4th year undergraduate or masters level student preferred
– have demonstrated organizational skills
– have prior experience with museum exhibitions, hands on learning and/or teaching craft.
– experience in museum or archives setting an asset
– excellent interpersonal, communication and time management skills
– interest in or experience with craft
– ability to work independently
– excellent computer skills, with database experience an asset
This project is funded through Young Canada Works. Any student must: 
– be a Canadian citizen or a permanent resident, or have refugee status in Canada.
– be legally entitled to work in Canada.
– be between 16 and 30 years of age at the start of employment. 
– have finished the school term at the start of employment. 
– be registered in the YCW online candidate inventory. 
-be willing to commit to the full duration of the work assignment.
-not have another full-time job (over 30 hours a week) while employed with YCW. 
– The position will start on May 31, 2018 and ends on September 1, 2018.  The wage is $13.25 per hour for a 35 hour week.
– All work will take place at 1-329 Cumberland Avenue, Winnipeg, Manitoba, R3T 1T2
– Send resumes to Andrea Reichert, Curator, by email at mcml@c2centreforcraft.ca, by April 30, 2018.
–  Additional information can be obtained by calling (204) 615-3951.
The Manitoba Crafts Museum and Library is an equal opportunity employer and follows a Non-Discrimination Policy with regard to hiring and all other matters.