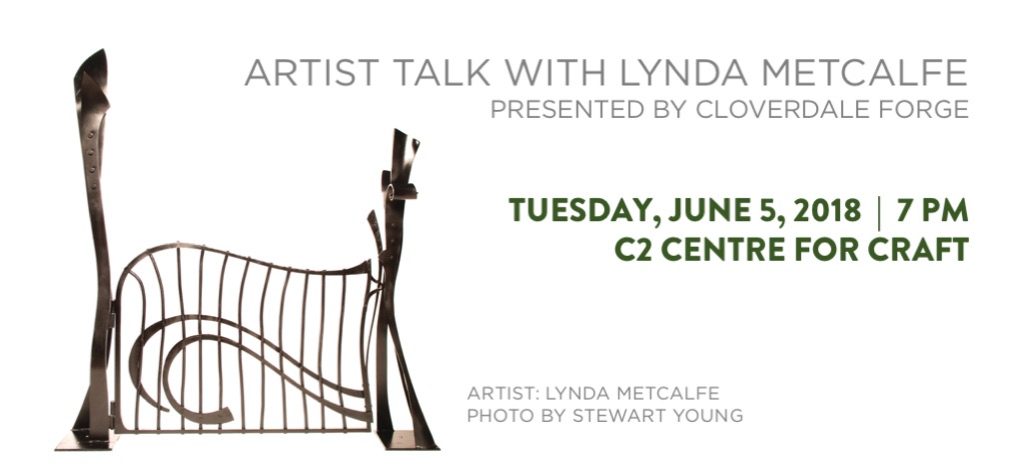 To cap off her visit to Manitoba as guest instructor and demonstrator at Cloverdale Forge's annual Forge and Forum, Lynda will give a presentation at C2 Centre for Craft about her work and the development of her career as a blacksmith.
June 5, 2018
7 pm
C2 Centre for Craft
1 – 329 Cumberland Ave
Winnipeg, MB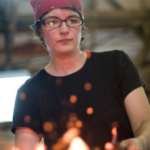 Lynda Metcalfe is a blacksmith living in North Carolina.  She was trained at the West Surrey College of Art & Design in England and apprenticed with an architectural blacksmith there, working on a variety of large scale projects.  She has taught at the John C Campbell Folk School and the Appalachian Center for Crafts, and has been working out of a shop in Brasstown, NC since 2001.  She currently splits her time between making ironwork to commission and jewelry that is carried at local galleries.
Held annually on the first Saturday of June, a visiting blacksmith will demonstrate and share informative tips that blacksmiths at any stage of learning can use to improve their skills. Forge and Forum is an excellent way to learn more about the craft and connect with folks who are interested in swinging a hammer.
Register for Forge and Forum:

.