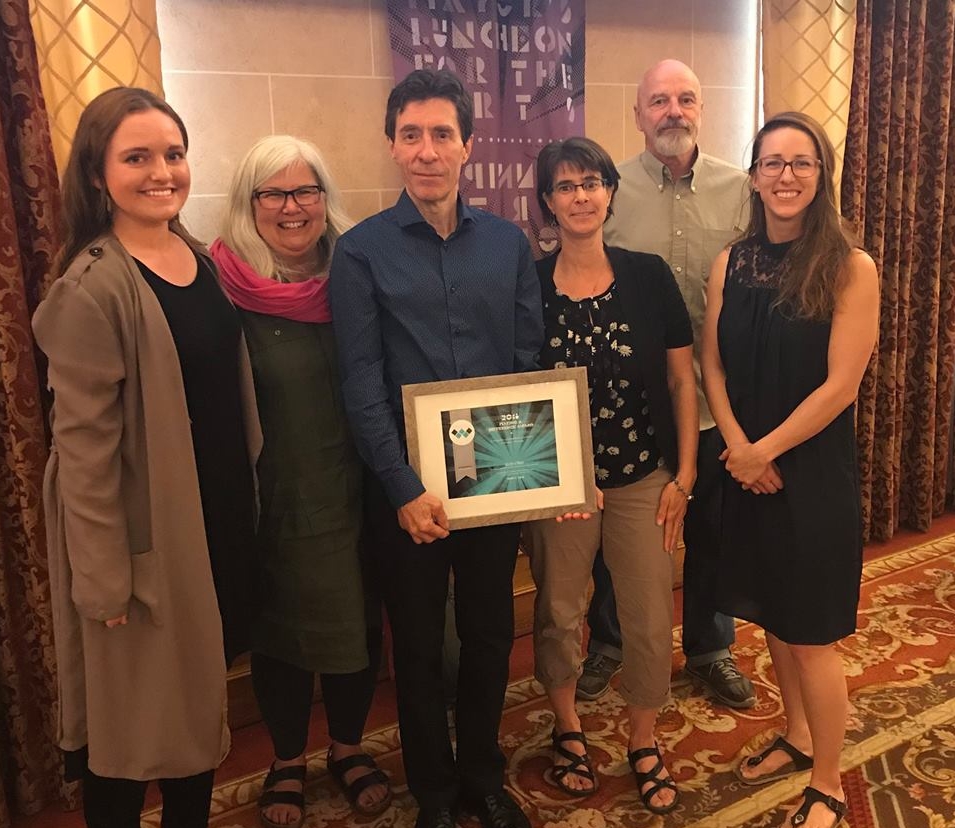 Congratulations to Keith Oliver, recipient of the 2018 Winnipeg Arts Council's Making a Difference Award.  This award is given annually to celebrate the contribution of an artist or arts administrator to the growth and development of the arts in Winnipeg.
Keith joined the Manitoba Craft Council board in 2014, became president in 2015, and, in fall 2017, moved the MCC, along with partner group the Manitoba Crafts Museum and Library (MCML), into a beautiful new facility. The C2 Centre for Craft would not exist, and the MCC would not have the public visibility it now enjoys, without Keith's determination, vision, and selfless volunteer labour.
This kind of generosity is nothing new for Keith.  For over forty years, he has consistently lavished Winnipeg's art community with the gifts of his time, his hands-on skill, and his love. He is a respected artist and craftsperson, a tireless advocate for the arts, a passionate community builder (both literally and figuratively), and an exceptionally generous board president and volunteer with numerous arts organizations. With energy, persistence, and an unwavering commitment to helping fellow artists thrive, Keith has made an indelible impact on the Winnipeg arts scene.
Thank you so much, Keith, for everything you've done for the MCC and the wider arts community!
Image, Left to Right: Cailyn Harrison (MCML Program Coordinator/MCC Fundraising Committee), Alison Norbert (MCC Past President), Keith Oliver (MCC President, recipient of 2018 WAC Making a Difference Award), Andrea Reichert (MCML Director/Curator), Peter Tittenberger (MCC Past Board Member), Jessica Hodgson (MCC Admin and Communications Coordinator)