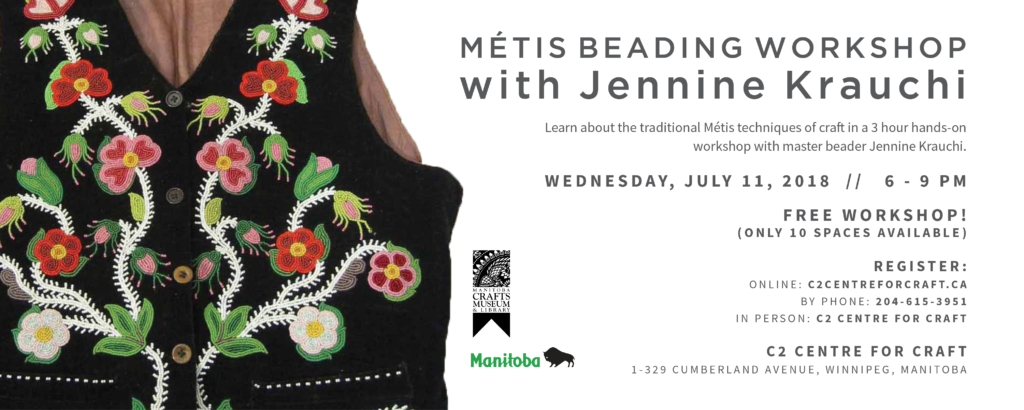 Dive into the traditional Métis techniques of beading and craft in a 3-hour, hands-on workshop with master beader Jennine Krauchi. Focusing on the Métis style beading, participants will come away from the workshop with an appreciation of the beading as both historical evidence and wearable art, and with their own small finished beaded piece.
About Jennine Krauchi:
Jennine Krauchi is a Métis beadwork artist and designer. She creates clothing and does replica work for many organizations, including The Manitoba Museum, Parks Canada, The Canadian Museum of History, The Canadian Museum for Human Rights and other institutions in Scotland, France and the USA. She has also taught quillwork and moccasin/mukluk making in schools and at festivals in Canada and Europe.
Workshop 1, Wednesday, July 11, 2018 , 6 – 9 pm (CURRENTLY FULL)
Workshop 2, July (Date and Time TBD)
C2 Centre for Craft
1 – 329 Cumberland Ave
Winnipeg, MB
.