Help us design our first, limited edition, C2 tote bag!
We are holding a creative design competition and asking you to submit your ideas.  Just in time for holiday shopping, C2 will be printing and selling limited edition tote bags featuring a printed design created by a Manitoba artist. We are looking for timeless, season-less designs that celebrate the creative craft community in Manitoba.
Details
The design will be printed in one colour, on one side of a black or natural coloured tote bag.  Be creative with your choice of colour.  Please note: although we will try to match the colour as best as we can, the printed image might not be an exact colour match.  As this tote is a promotional piece for C2, please include the C2 logo in the final design. We have included a JPEG & PNG of the logo below for your use.
The tote bags are 16" X 14" X 3".
The imprint area is 12" H X 10" W.
Please note:
Minimum Line: 0.5 point
Sans serif: 8 pt positive – 8 pt reversed
Serif font: 8 pt positive – 8 pt reversed
Script font: 8 pt positive – 8 pt reversed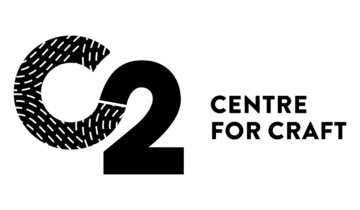 Download the C2 Logo here!
Each bag will be tagged with a ltd edition number.  The name of the artist and a brief bio will also accompany each bag.  The artist whose design is selected will receive a $100 honorarium, the first limited edition bag, and a one-year joint membership to C2.
Your entry should include:
-your name, phone number and email address
-your suggestion of print colour
-brief statement of the intent behind your design, 1-3 sentences; ie. how does this design celebrate craft in Manitoba?
-an image of the design
Please submit entries in a PDF format to mcc@c2centreforcraft.ca.