Many of the artifacts in the Manitoba Crafts Museum and Library's collection are inspired by the beauty of Manitoba's plants, animals, and landscapes. These woven pieces by Elaine Rounds perfectly capture the tranquility of the prairie horizon. Celebrate Manitoba 150 at home by making your own felt applique landscape!

Supplies:
Craft felt
Needle
Thread or embroidery floss
Scissors
Frame (optional)
Instructions:
Choose a colour of felt for you sky. If you want your finished piece to fit in a frame, make sure this piece of felt is the same measurements as your frame.

Cut out the felt pieces for your landscape. Make sure that the piece that will sit on top has a flat bottom and is the same length as your background.

Experiment with the placement of your pieces until the landscape looks the way you want it. You may want to take a picture of it to refer to so you can stitch the pieces in the right order.

Stitch down each landscape piece one at a time, starting with the piece that will be directly on top of the background. Pin each piece in place and whipstitch around the edges. Come up through both layers of felt a 1/4 inch from the edge and back down through only the background felt close to the edge.
      

       

Add some creative decorations!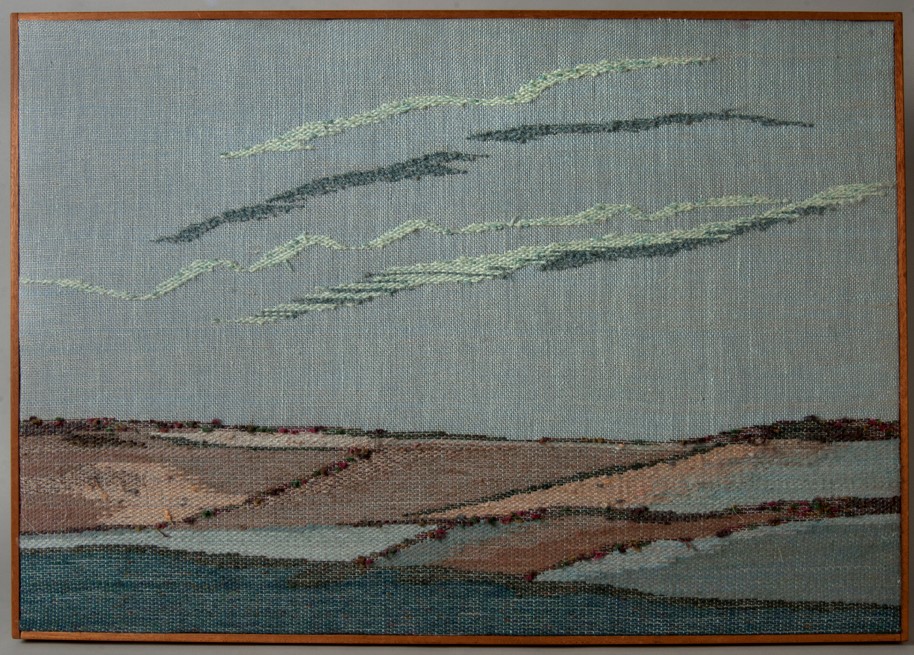 West of Spirit Sands                                                                             
Craftsperson: Elaine Rounds
Technique: Weaving, Swedish inlay
Materials: Linen, wool, acrylic, rayon, cotton
Dimensions: 68.3 cm (w) x 97.5 cm (l)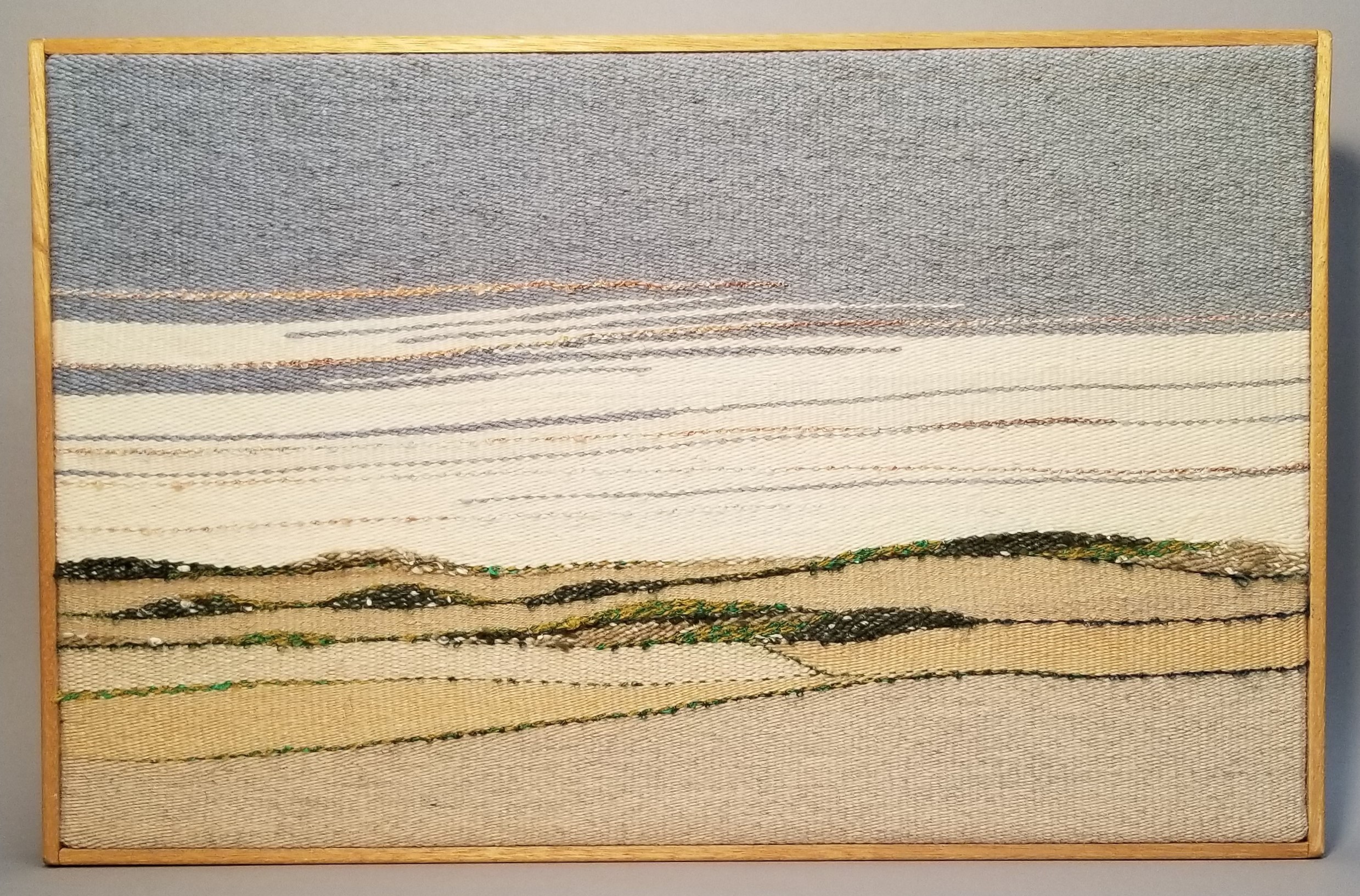 August Horizons
Craftsperson: Elaine Rounds
Technique: Weaving
Materials: Linen, Wool, Silk, Acrylic
Dimensions: 64.6 cm (l) x 41.5 cm (w)
Date: 1987