If you live in Winnipeg, you are probably familiar with the work of artist Leo Mol. He is known for his wonderful bronze sculptures depicting playful scenes of wildlife, public figures, and was also very talented in the realms of stained glass and painting. However, it is a less well-known fact that Leo Mol actually got his start as an artist in Canada in part by selling his works out of the Manitoba Craft Guild Shop! We are lucky enough to have some of Mol's early ceramic works in our collection, which were made just as the now world-renowned artist was getting his footing. His story is one that we are delighted to be a part of!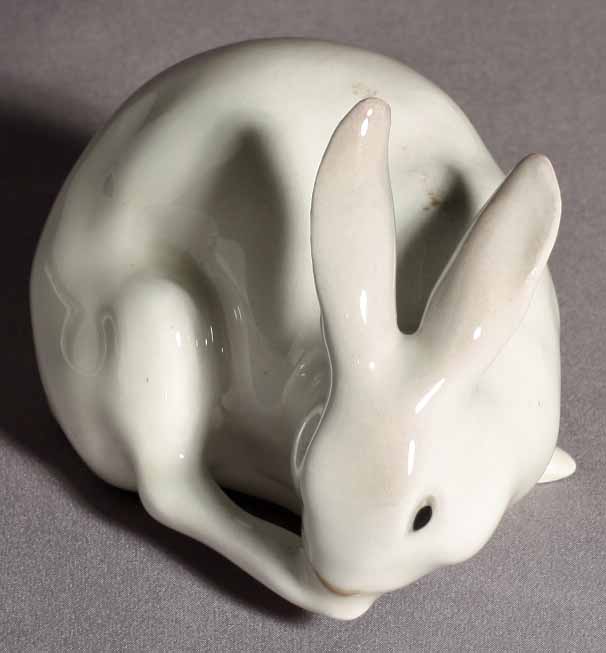 Leonid Molodozhanyn was born in 1915 in Polonne, Ukraine, a village that is known specifically for its ceramic production. Beginning at the young age of four, Mol first learned his craft from his father, who was a potter. He went on to study in Leningrad, Berlin and The Hague. After being conscripted to Germany during World War II, Mol and his wife were able to flee Holland, and arrived in Canada shortly afterwards. They eventually settled in Winnipeg around 1948, and it wasn't long after Mol first landed on Canadian soil, that he began to dig into it. The young potter began to search for clay that would be suitable for pottery nearly as soon as he arrived in Winnipeg. Mol would continue to use Manitoban clays from regions such as Sandy Hook, Beausejour and Swan River for much of his career. Reportedly, he even kept a shovel in the back of his car so that he could get out and dig if need be!

In an article written for the Crafts Guild, Hilda Gillespie recounts her "good fortune" of working in the shop when a young and unknown Leo Mol and his wife walked in carrying a "lovely figurine of a familiar European subject: a young girl carrying in her arms a new born kid". The Guild suggested to him that they might like to see some more typical Canadian subjects represented in the work, as it might be "more saleable in Manitoba".
"At this point I caught a gleam of excitement in their eyes", she recounts, "I felt sure that we would hear from Mr. Mol again before very long". And so they did! Shortly thereafter, Mol brought in a gleaming figurine entitled Square Dancers. This work, along with many other depictions of Canadian wildlife and scenery such as hunters, skiers, animals and birds, would go on to be greatly loved for the joyful spirit that is captured in Mol's exquisite rendering.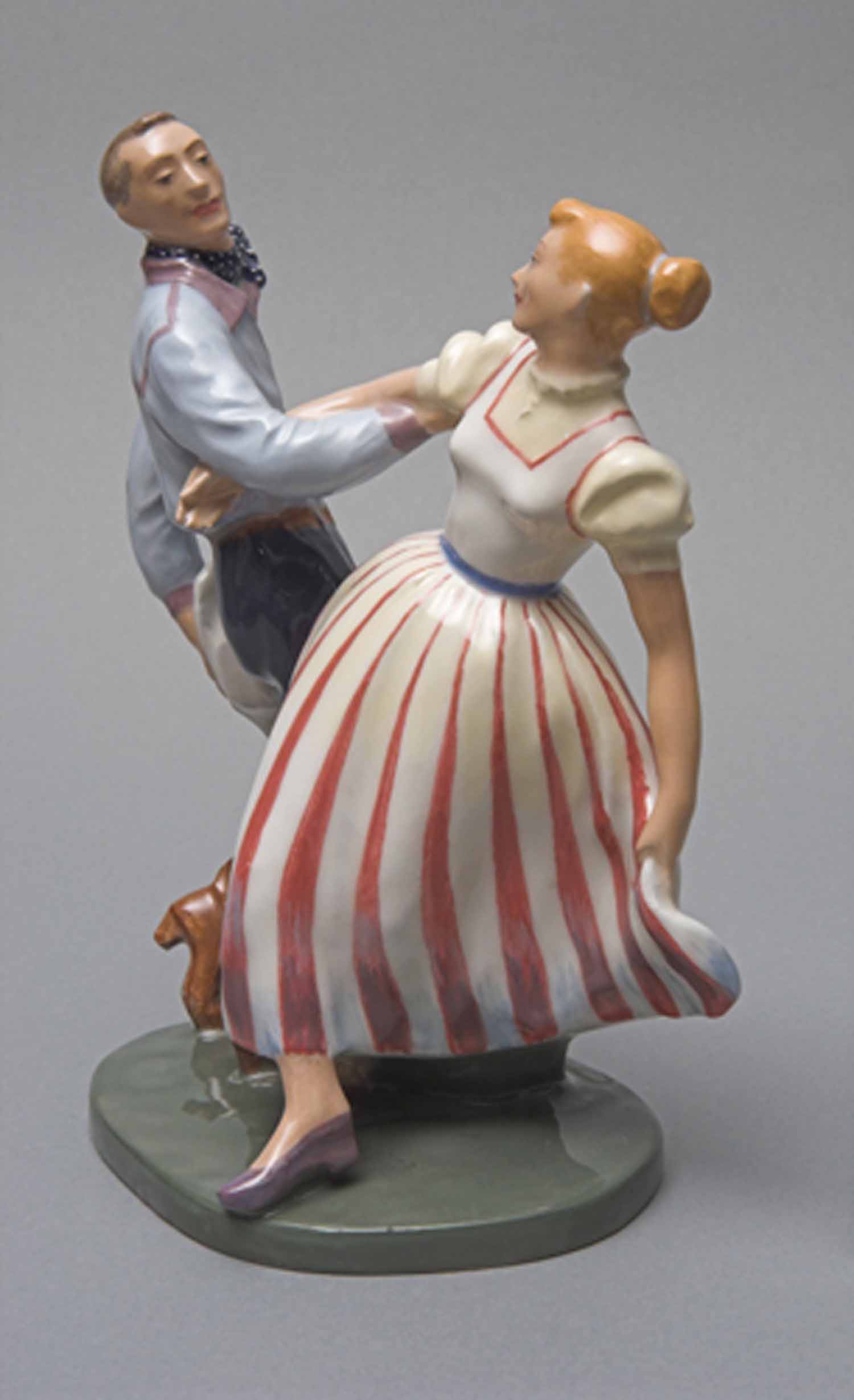 Leo Mol was also a very talented stained-glass artist, and his work is seen in over 90 church windows in Manitoba. Indeed, from the initial gathering of materials, the entirety of Mol's work was personally conducted by himself. In making his bronze casts, he used a version of the lost-wax technique, which was particularly rare in Canada. Winnipeg's Assiniboine Park is home to the Leo Mol Sculpture garden, which opened in 1992, and is his "sculptors dream com true". Leo Mol's figures are loved far and wide, capturing subjects such as wildlife, graceful figures, and busts and monuments of notable people from Winnipeg, the Ukraine and around the world.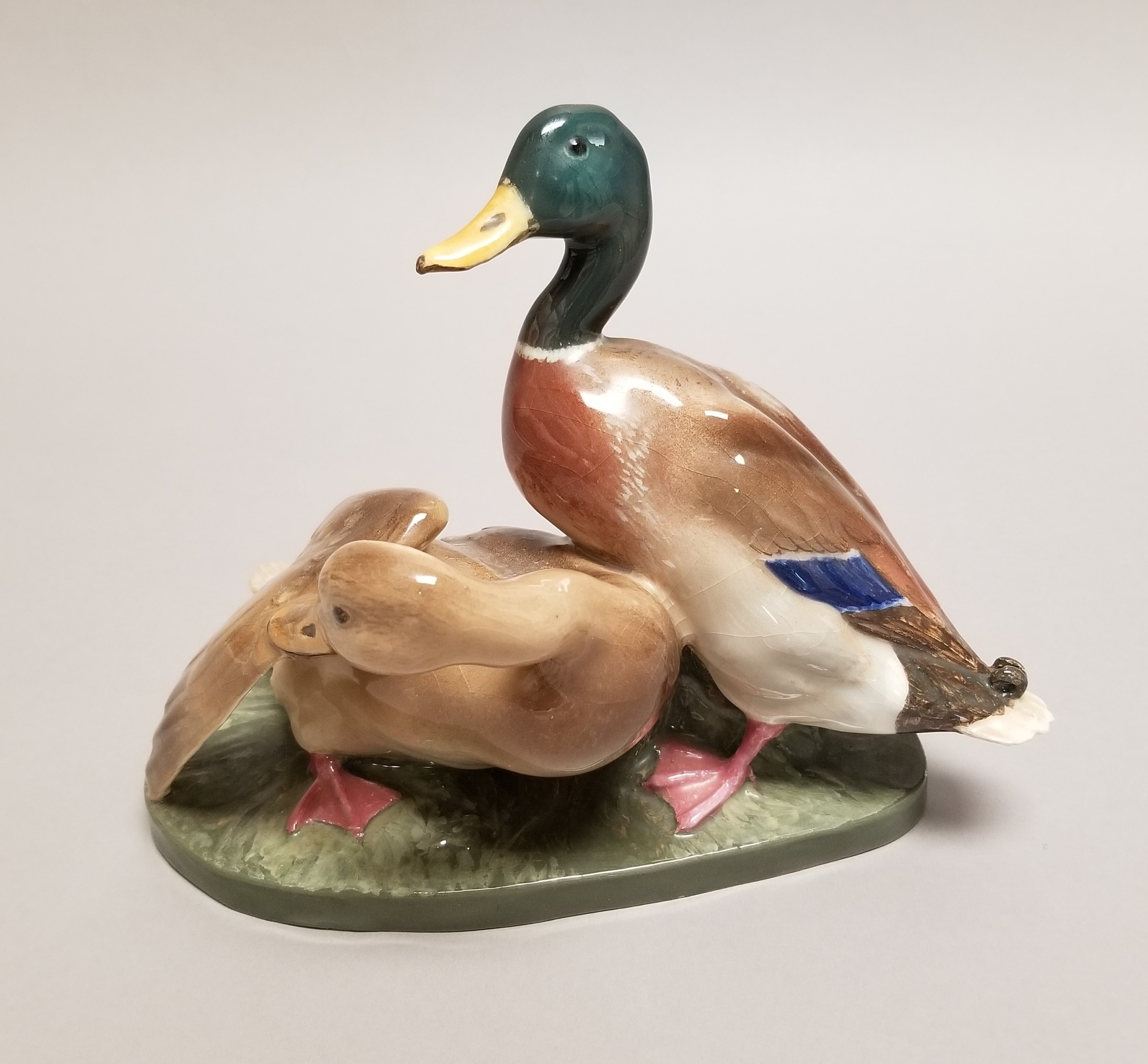 Although Leo Mol was very humble about his success, he was granted three honorary doctorates and has his work in permanent collections across North America, Europe and South America.  "We are proud to number amongst our Patrons, this modest, unassuming, greatly talented man", concludes Hilda Gillespie in her article. "…whatever the future holds for Dr. Molodoshan both here and abroad, the Crafts Guild of Manitoba will follow his career with intense interest and great pride in this illustrious and long-time member of our board".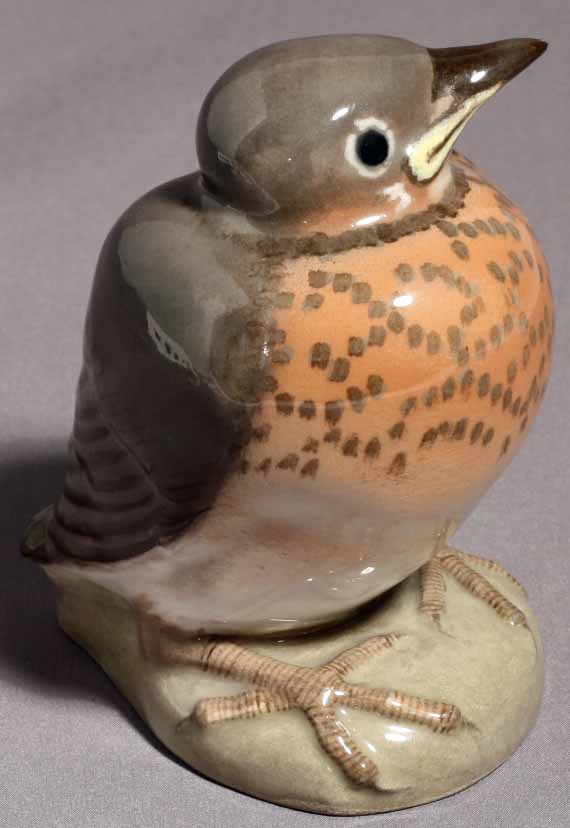 Inspired and hardworking until the end, Leo Mol continued to work on large scale projects well into his later years before he passed away in 2009 at the age of 94. The little robins that were sold for fifteen dollars out of the Crafts Guild Shop in the 1950's, were sold at nine hundred dollars by the early 1990's, and today for into the thousands. It is fair to say that he continues to bring light to the community in the form of his artwork, and the MCML is proud to be engaged with the story of this man who has brought so much joy to the community!
Written by Alice Hamilton
MCML Summer Student, March 2021