Want to learn the basics of creating quilt patterns? You're in the right place! In this video we will make four quilt patterns out of paper and explore the geometry and symbolism of the patterns.
For this activity you will need:
Coloured paper
Rule
Scissors
Pencil
Glue stick
Follow along to the video tutorial.
Download the quilt patterns here. They include measurements for the quilt block and pattern pieces.
Sugar Bowl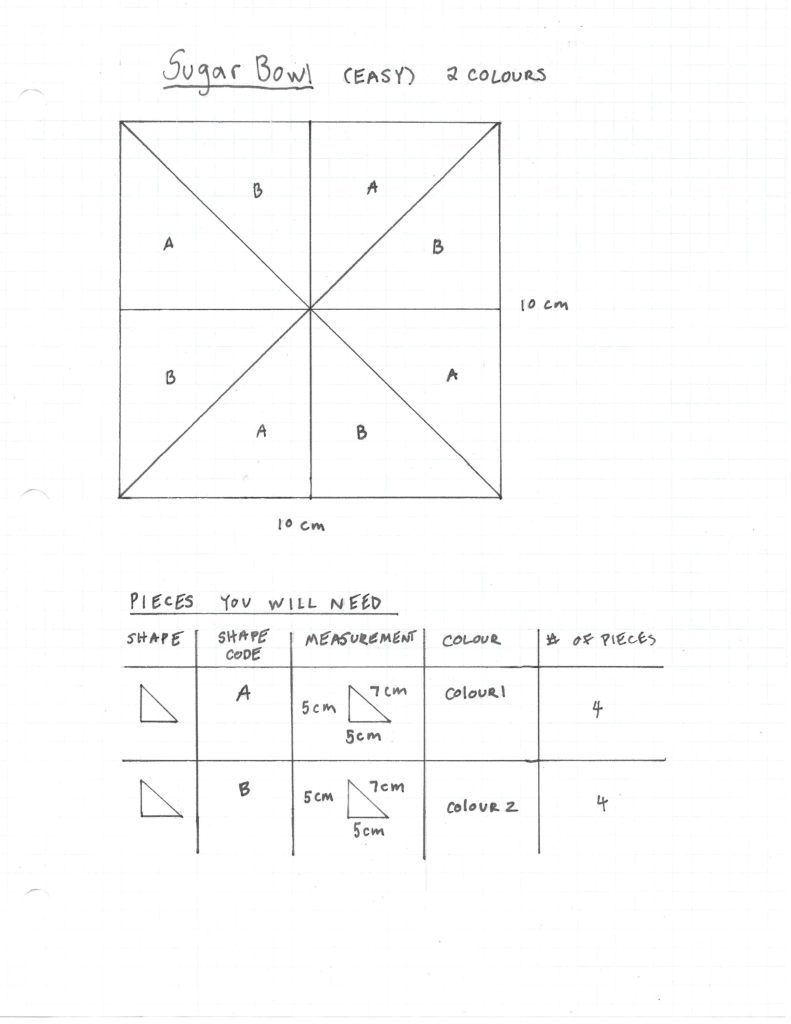 Friendship Star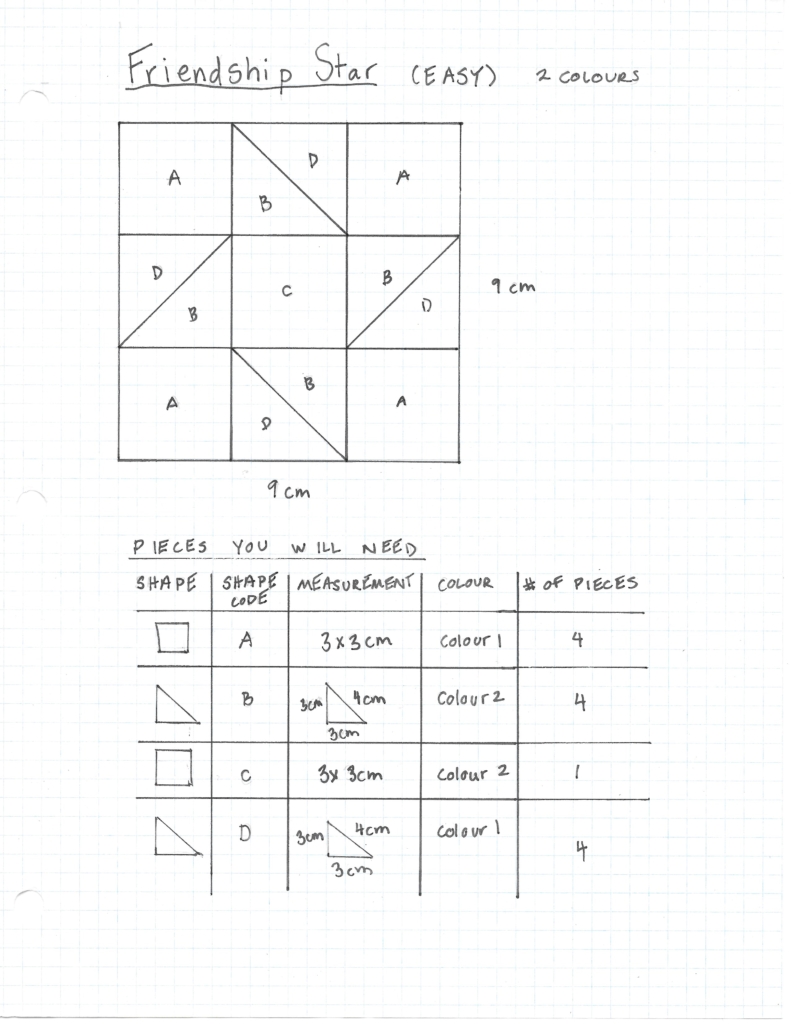 Sawtooth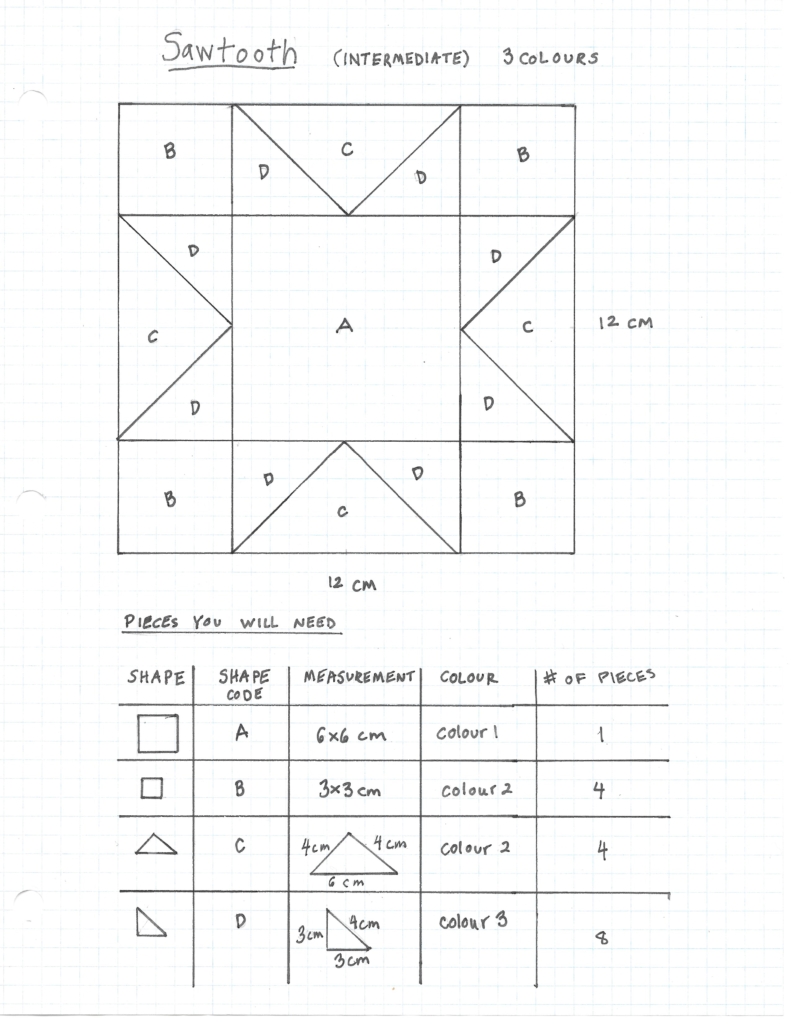 Tumbling Blocks