Draw to take place on: May 31, 2021


As we come to the end of a very isolating year, we're all missing someone, and we're all looking for ways to connect while remaining safe. The MCC is excited to announce the start of Reaching Out: An Online Raffle in Support of Craft and Craftspeople in Manitoba. This online raffle features more than a dozen prize packages including goods and experiences intended to help people reconnect. Most of the prizes are creatively bundled into sets of two: one for the winner and one to be shared with someone they are missing.
100% of the proceeds from the Reaching Out fundraiser will go towards supporting local craftspeople through professional development bursaries. As with so many sectors, the pandemic has had a huge impact on craft professionals with loss of revenue from in-person sales events, workshops, and exhibitions. Thanks to the generosity of raffle donors and bidders, Manitoba's craft artists will be able to tap into bursary funds this year that will help them access online classes and mentorship.
You can buy raffle tickets online, with a chance to win one of ten unique Reaching Out prize packages and three Grand Prize packages, with all ticket holders entered into an Early Bird prize draw on May 26. The Final Draw will take place on May 31, 2021.
The Reaching Out Online Raffle is divided into 2 tickets:
-Reaching Out Prizes (blue)
-Grand Prizes (orange) (purchase of a Reaching Out Prize ticket required for Grand Prize ticket purchase)
See below for descriptions of all of the great prizes available to be won!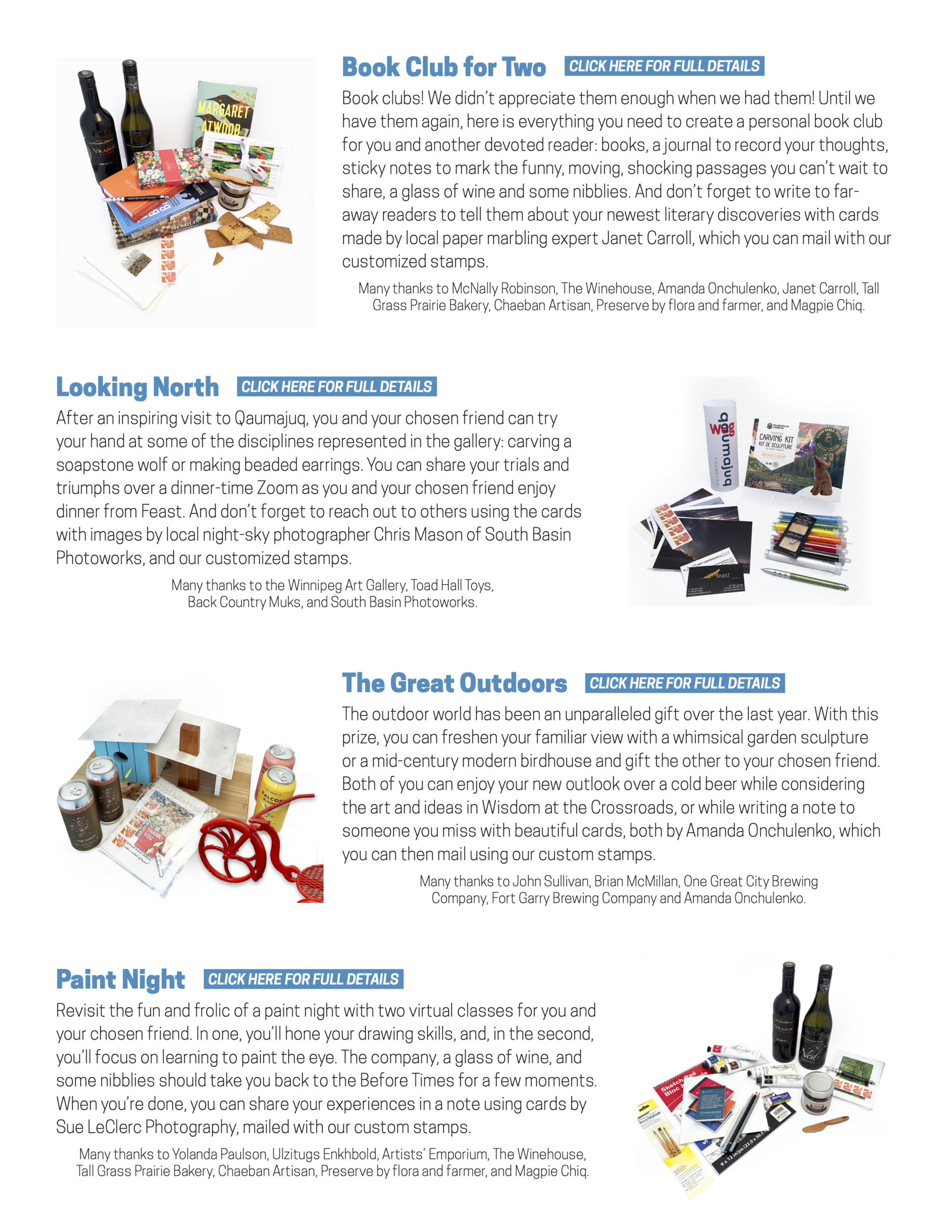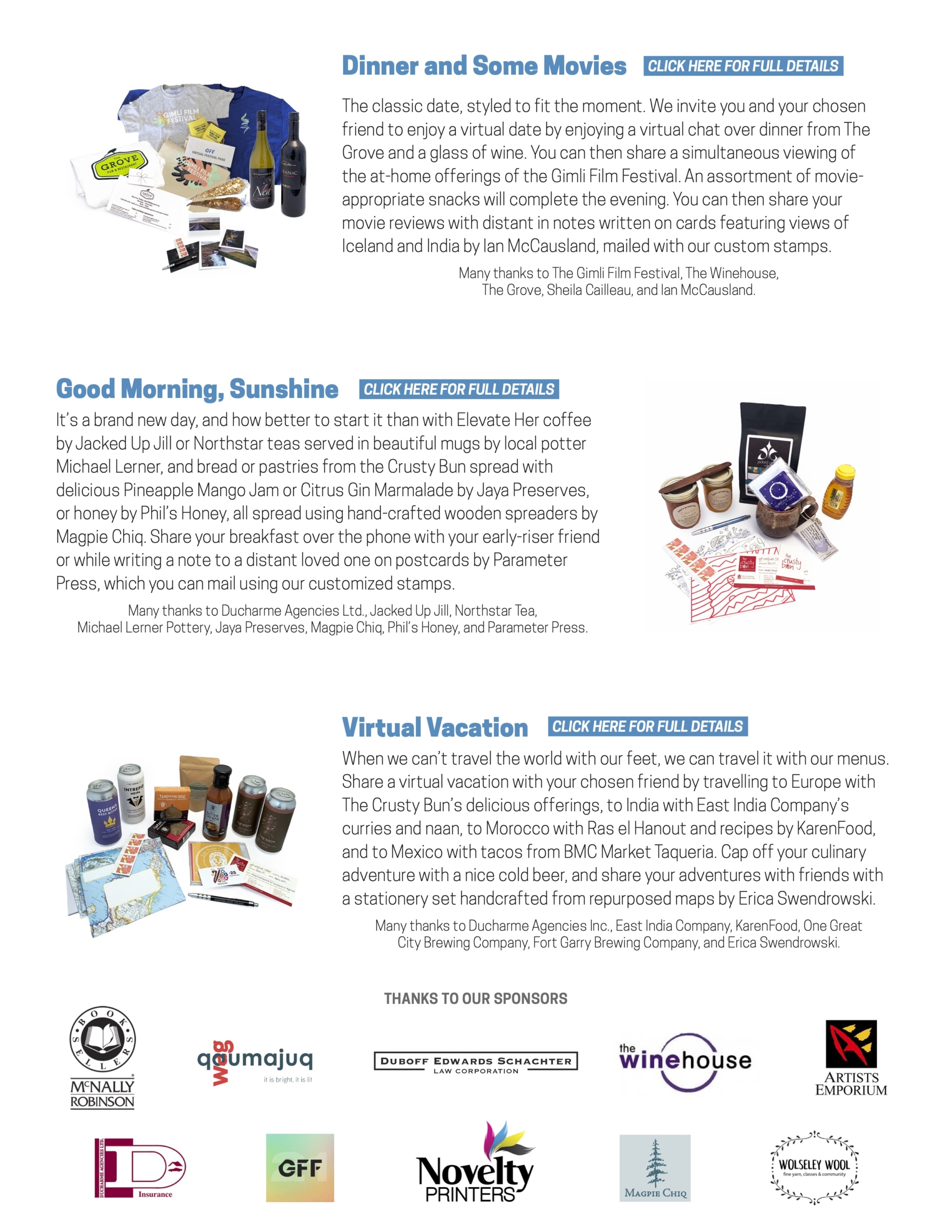 For detailed descriptions of the Reaching Out Prizes click here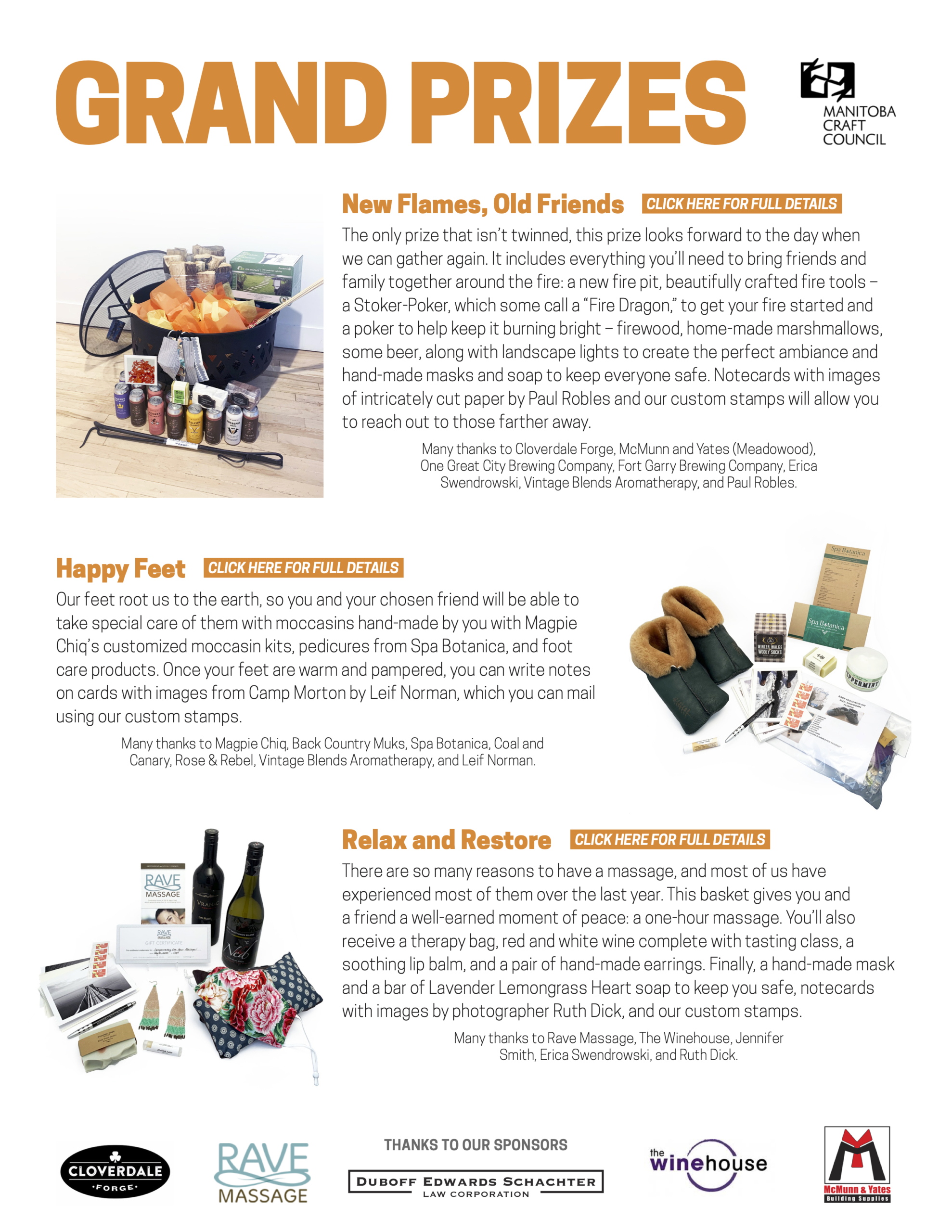 For detailed descriptions of the Grand Prizes click here.