Craft, like so many sectors, has been hit hard by the pandemic. Loss of revenue from large, in-person craft sales, workshops, retail, and exhibitions has presented a serious challenge to craftspeople. For those not personally affected by the virus itself, some unanticipated silver linings have appeared around the dark COVID cloud: the freeing up of time and the emergence of new opportunities.

Lourdes Still, the force behind Masagana Flower Farm in LaBroquerie, MB, has used the periods of lockdown to her advantage. The former corporate flower buyer turned independent farmer branched out her business to include a natural dye studio in early 2020. She had been looking for a way to make use of unsold flowers when she was introduced to the practice of dyeing fibres with natural, local ingredients. And so, Tinta Studio was born.
Still began teaching herself and experimenting with the ancient art of natural dyeing. She quickly realized that it would take years to learn on her own; she needed to seek out expert instruction. She had been connecting with MAIWA, the Vancouver-based dye supplier and educational resource, to buy her materials, and she was eager to take their classes, now available online.

With that in mind, she noticed a call for submissions for the Manitoba Craft Council's Bursary Fund, an award that supports professional development activities in craft. She applied and was one of five local craftspeople selected to receive a bursary.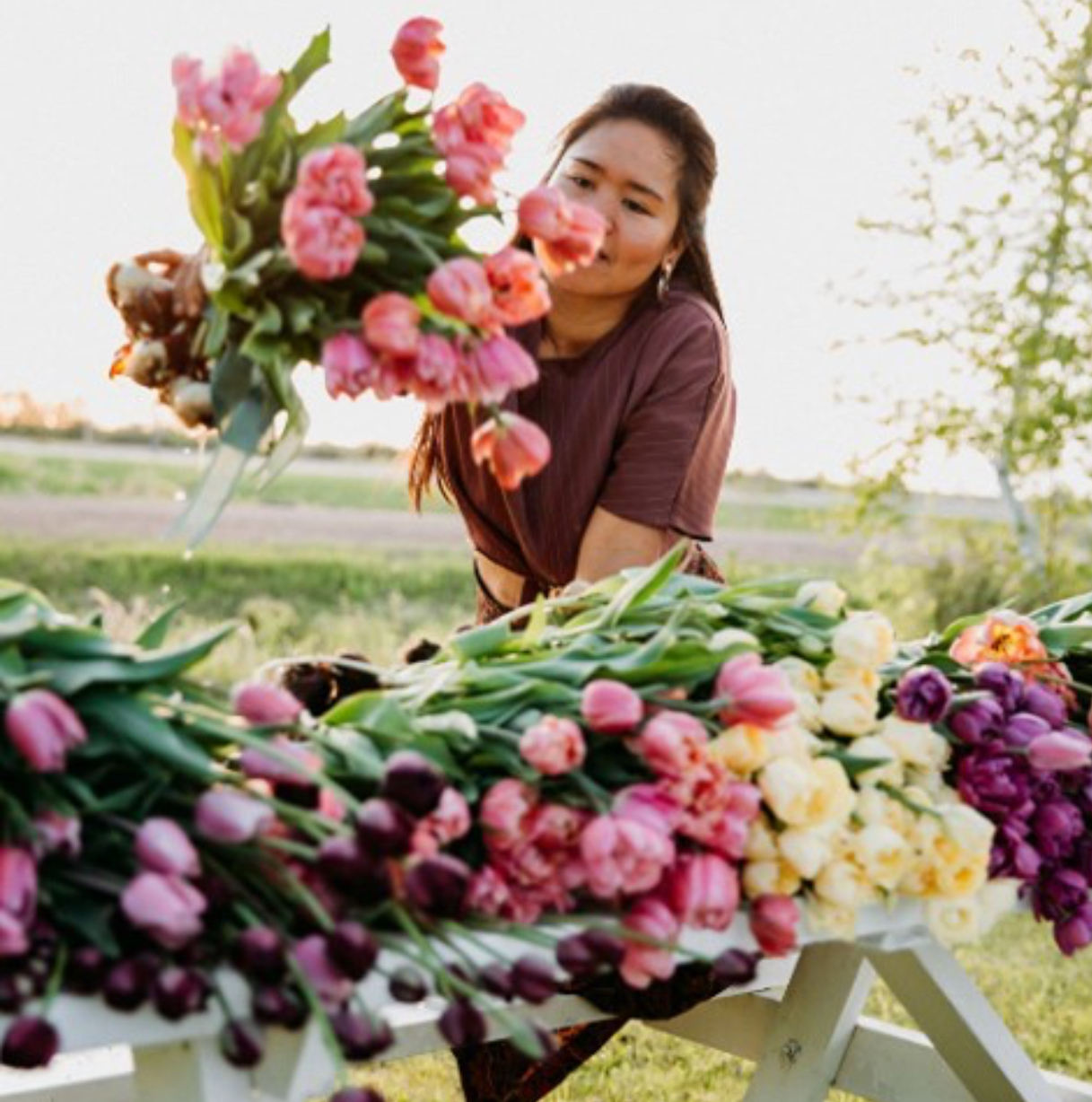 For Still, the receipt of bursary funds meant she did not have to choose between buying seeds and taking classes over the winter. She could further her knowledge and build her business without having to split already limited resources.

Although less tangible, perhaps the even greater gift of the MCC bursary, for Still, was the sense of validation. "I felt legitimized, as an artist and business owner, through the bursary award. Even more than that, I felt it legitimized natural dyeing as an art form," says Still.
In 2020, Manitoba Craft Council received a record number of bursary applications. In response to the pandemic lockdowns, professional artists and art institutions around the world have brought their programming online. Amazing opportunities to study with internationally recognized craftspeople have opened up, and, with lighter event schedules, many artists have taken the opportunity to expand their knowledge and hone their skills, putting them in the best position possible to relaunch post-COVID.
By way of building up its Bursary Fund and offering more awards to artists during the third wave of this pandemic, MCC recently launched the Reaching Out Online Raffle featuring more than a dozen prize packages including goods and experiences intended to help people reconnect, donated by over 55 local artists and businesses. Most of the prizes are creatively bundled into twin baskets: one for the winner and one for the winner to share with someone they are missing. 100% of the proceeds from the Reaching Out fundraiser will go towards supporting local craftspeople through professional development bursaries.
Supporters can buy raffle tickets online, giving them a chance to win one of ten unique Reaching Out prize packages and three Grand Prize packages. The Final Draw will take place on May 31, 2021.
Tickets are available online at www.fundingchange.ca/mcc or by phone at 204.487.6117.
Full event and prize details here.
Listen to the Marjorie Dowhos interview with Lourdes Still and Tammy Sutherland, MCC Director, on CBC Weekend Morning here.