The MCML collection holds a large number of records that detail Manitoba's rich history of weaving, much of which can be credited to the Searle Grain Company.
In 1942 the Searle Grain Company, headquartered in Winnipeg, established a weaving instruction program aimed at farm women. The Searle Farm Home Weaving Service was intended to help farming families become more self-sufficient after the Depression. A few women were trained as instructors, and the first Searle weaving courses were taught in communities that had a Searle grain elevator. The courses were taught free of charge, with the expectation that students would form community weaving circles and continue to pass on skills and knowledge to others. The Weaving Service was also a supplier of weaving materials and equipment, which it sold to weavers at cost.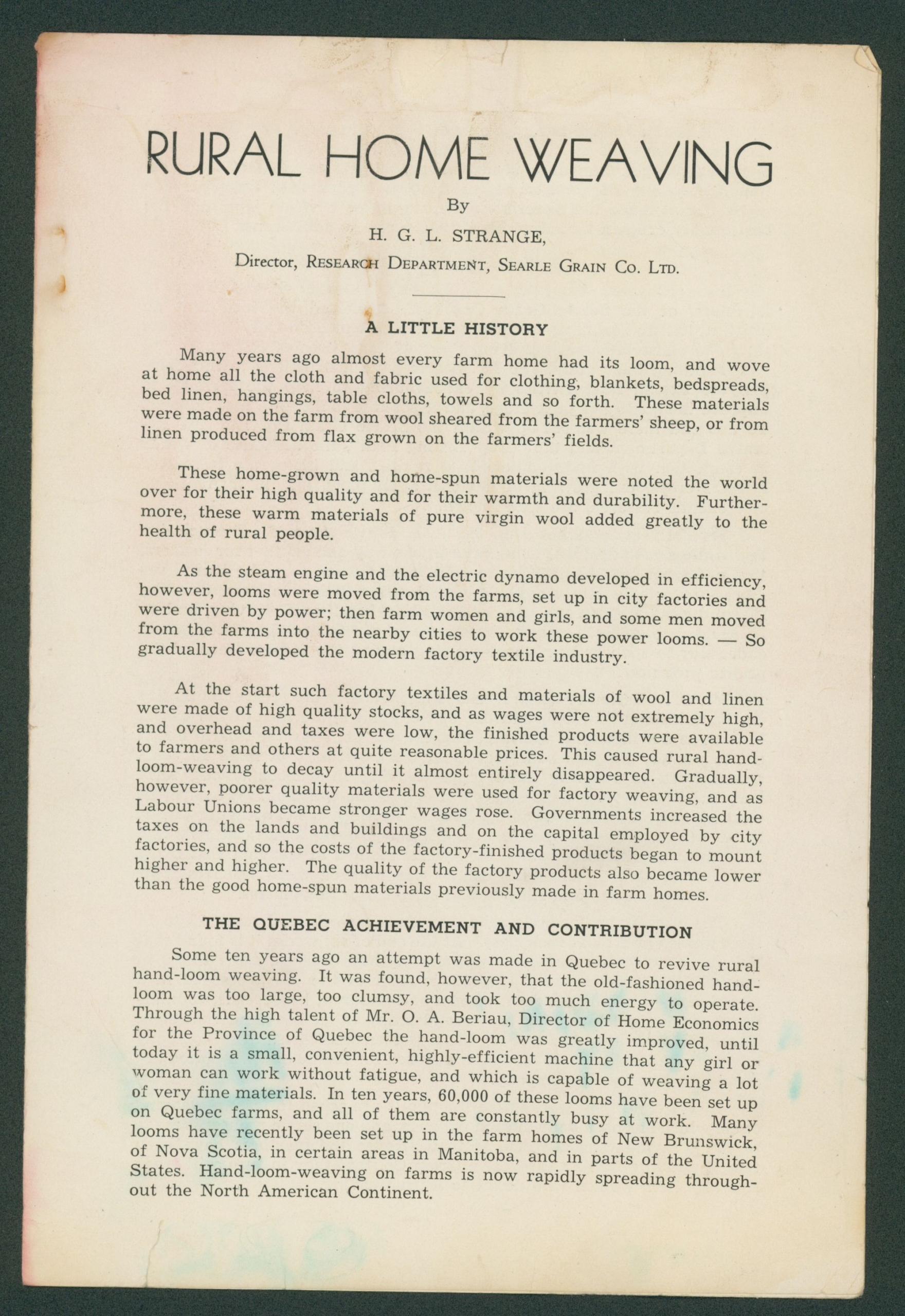 Dorothy Rankine worked out of Searle Grain's Winnipeg headquarters as a consultant for the Weaving Service, which became part of an international network of weavers. Dorothy published a monthly newsletter, titled Searle Suggestions, which communicated company news and featured handwoven swatches submitted by readers, connecting weavers across Canada. She also corresponded with weavers and weaving organizations in the USA and the UK, sending (and receiving) letters and Christmas cards.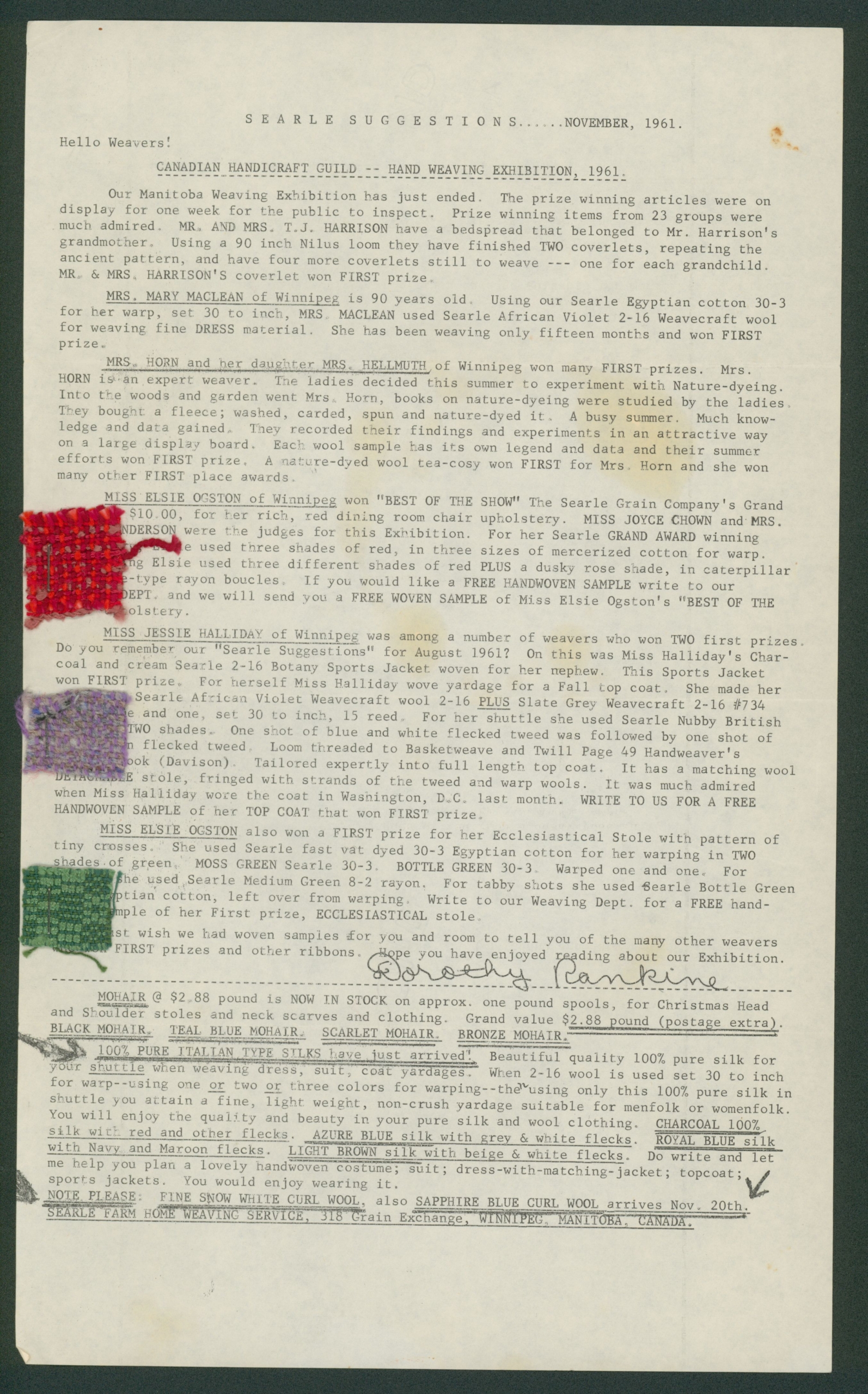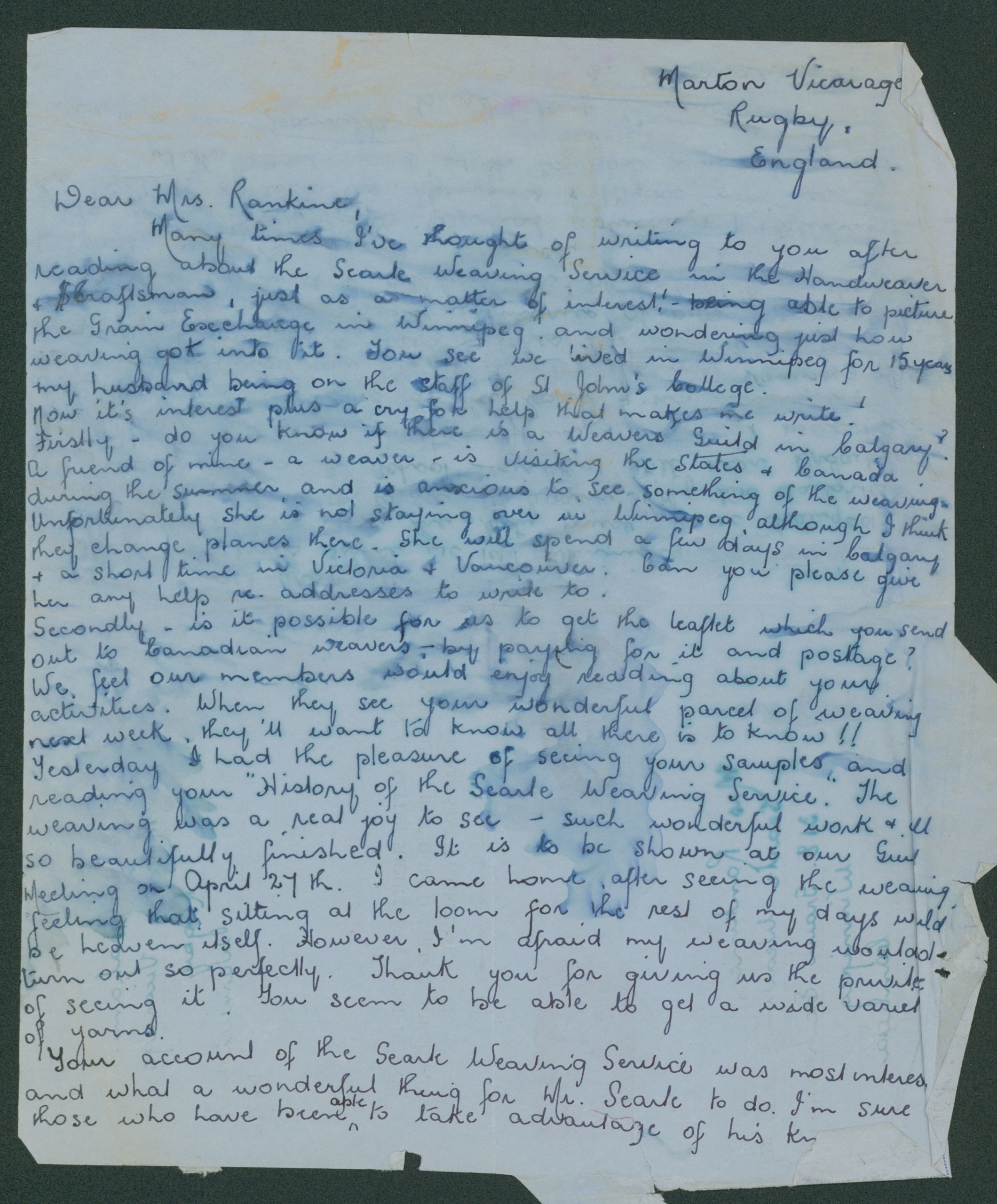 Dorothy and her husband, Hugh, were avid weavers themselves. Photos and Christmas cards often feature photos of her at a loom and cards often include a handwoven swatch as well.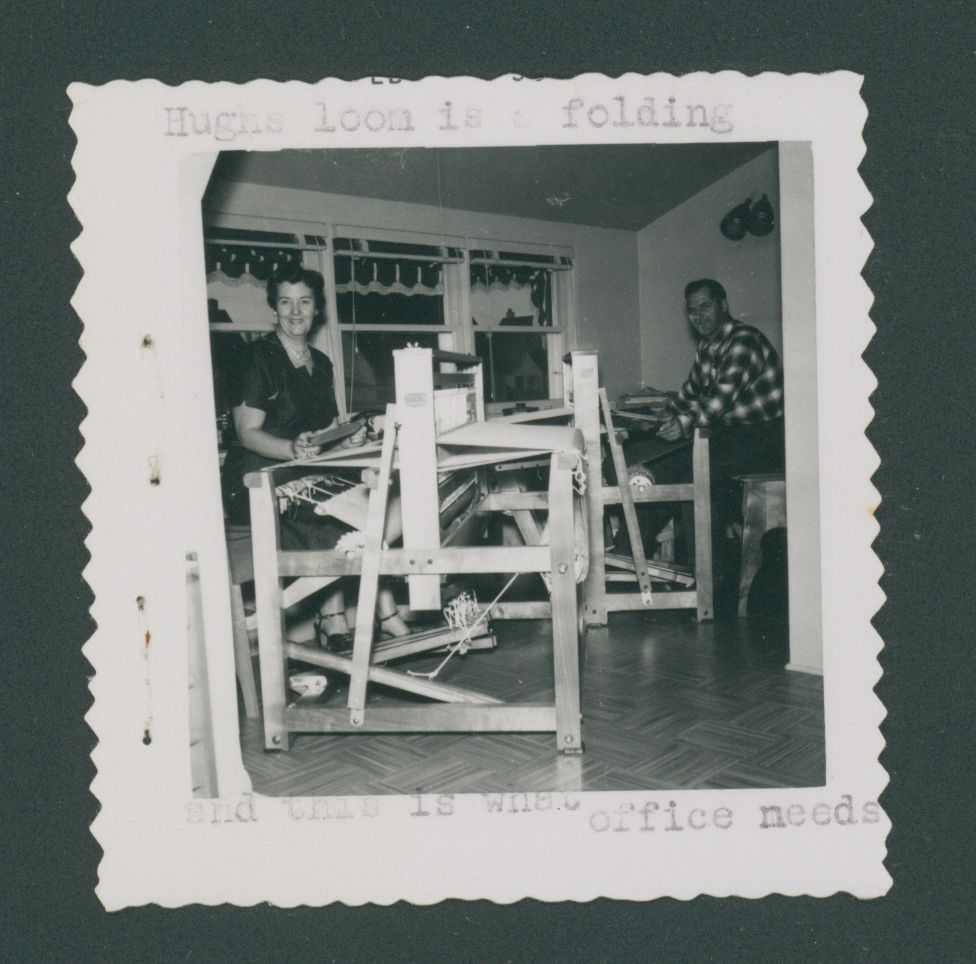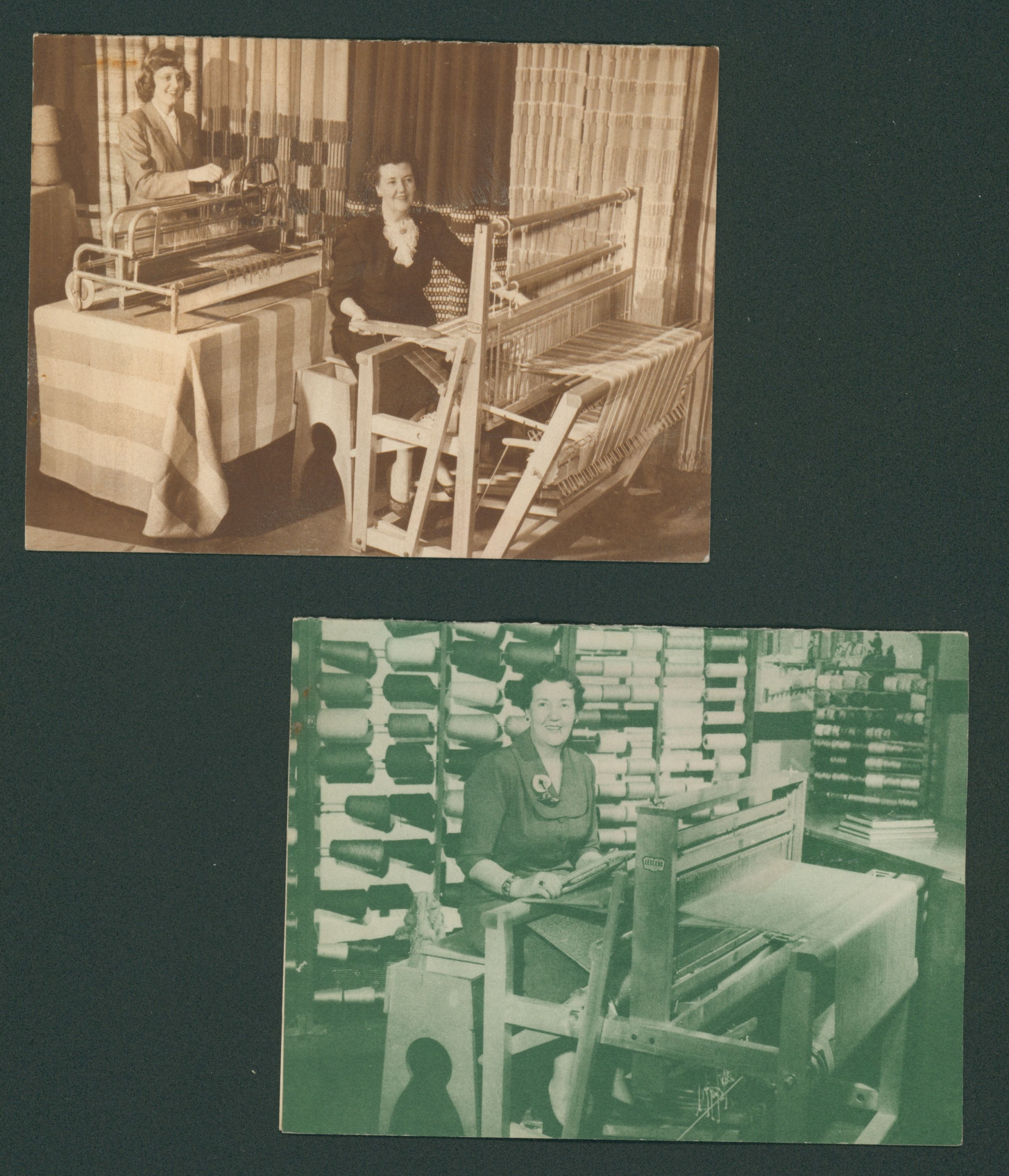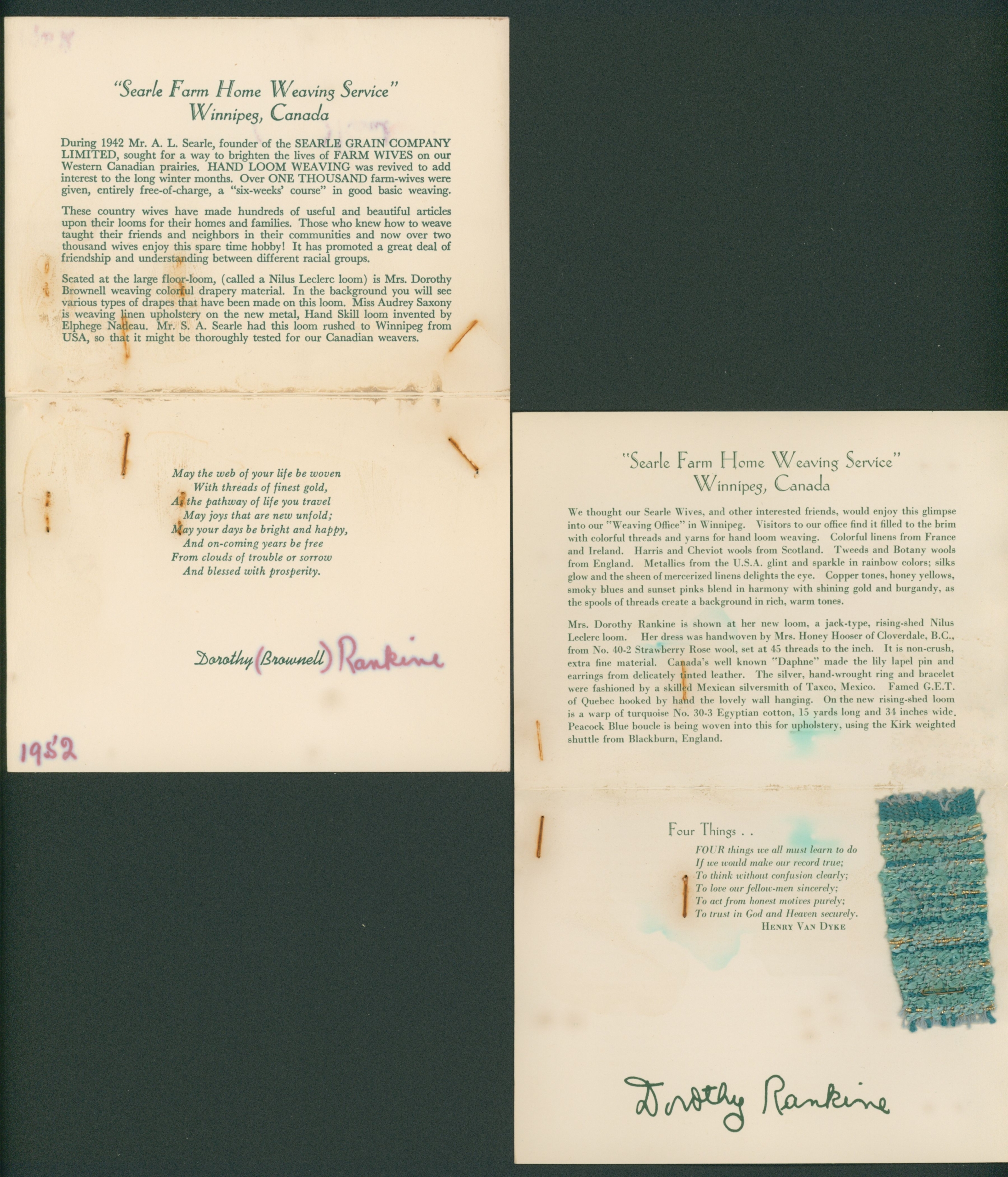 Dorothy worked for the Weaving Service from its beginnings in 1942 up until it closed its doors in 1964. Among the many Searle records held in the MCML collection is a scrapbook she kept from her time there, featuring photos, cards, newspaper clippings, and other memorabilia.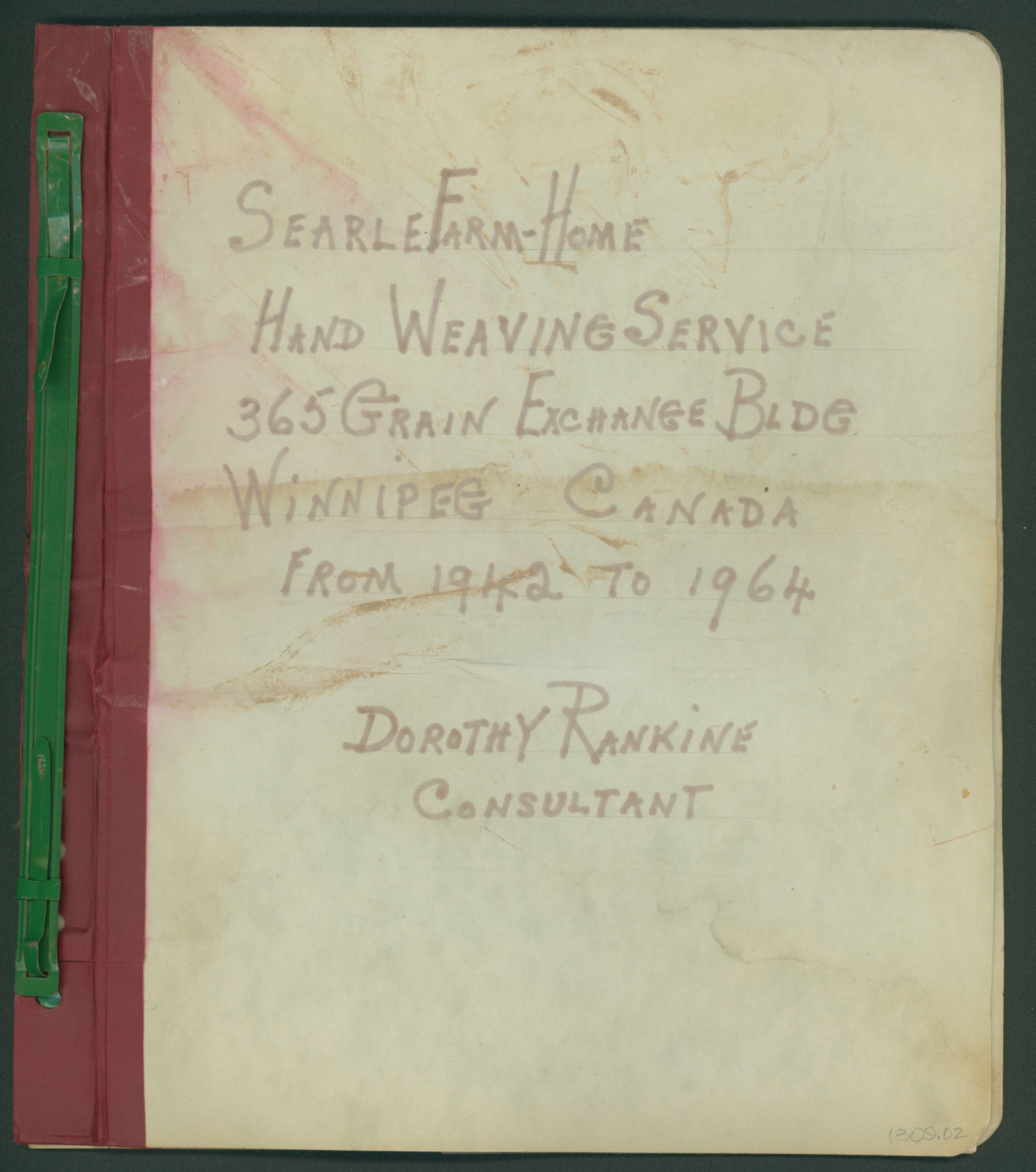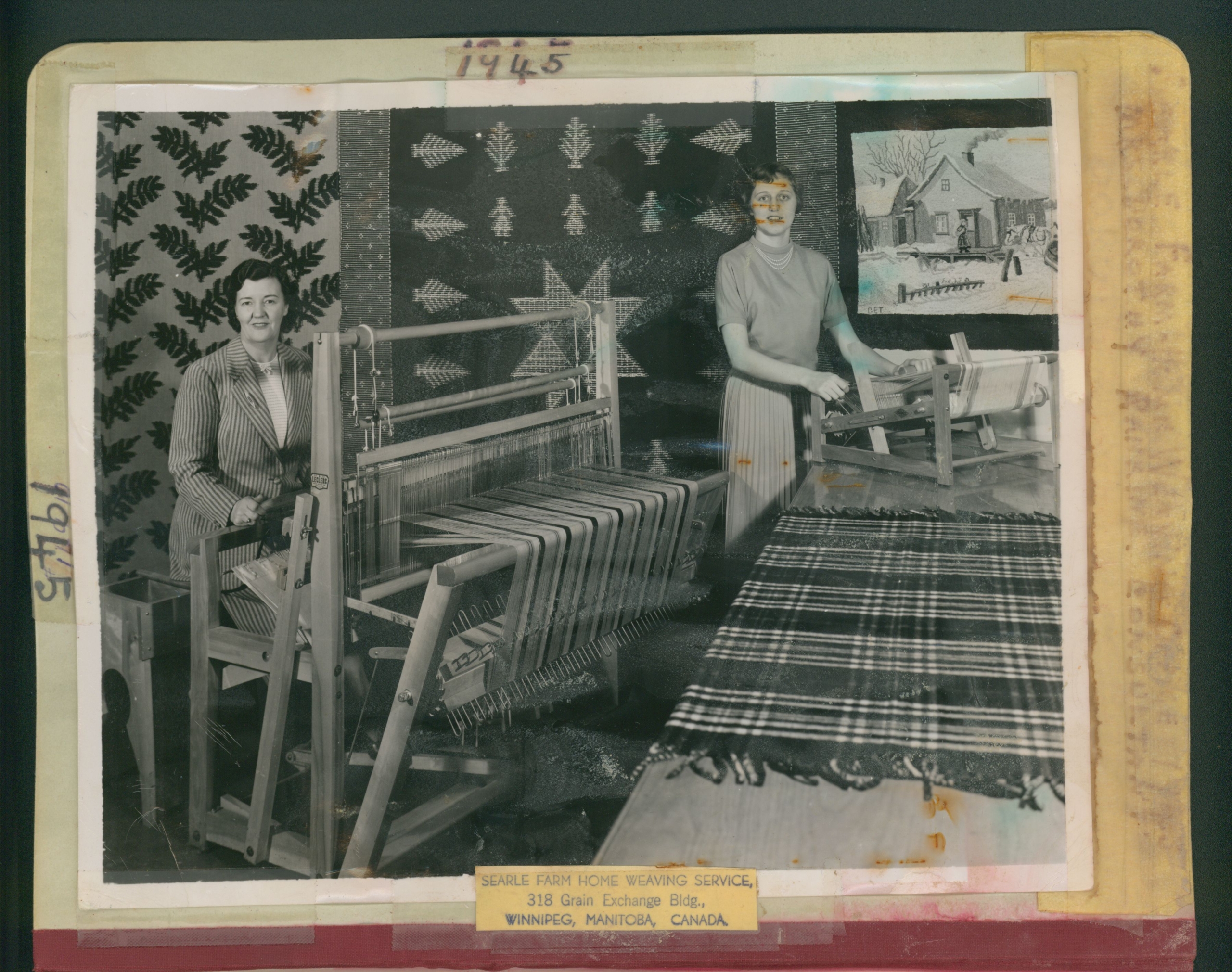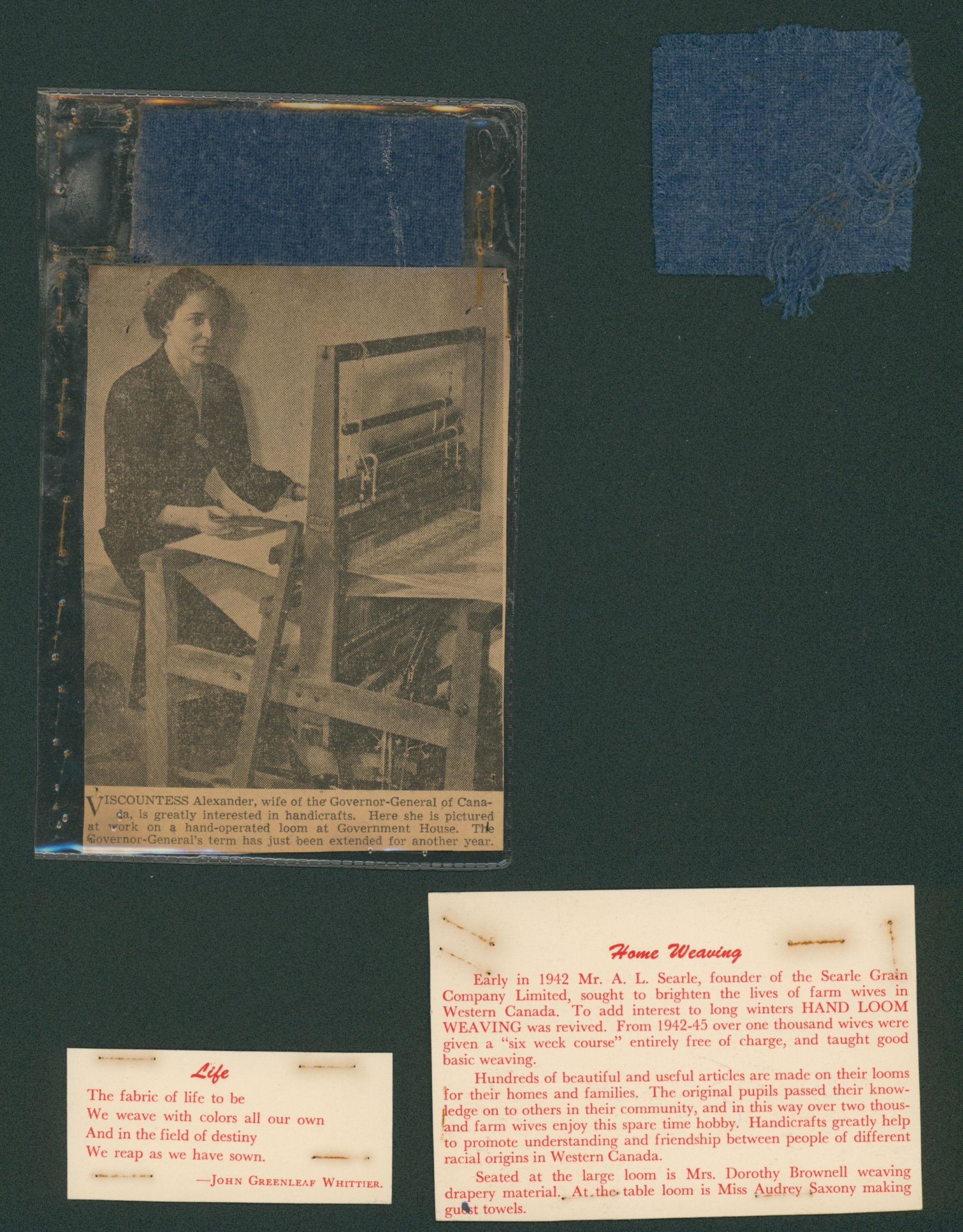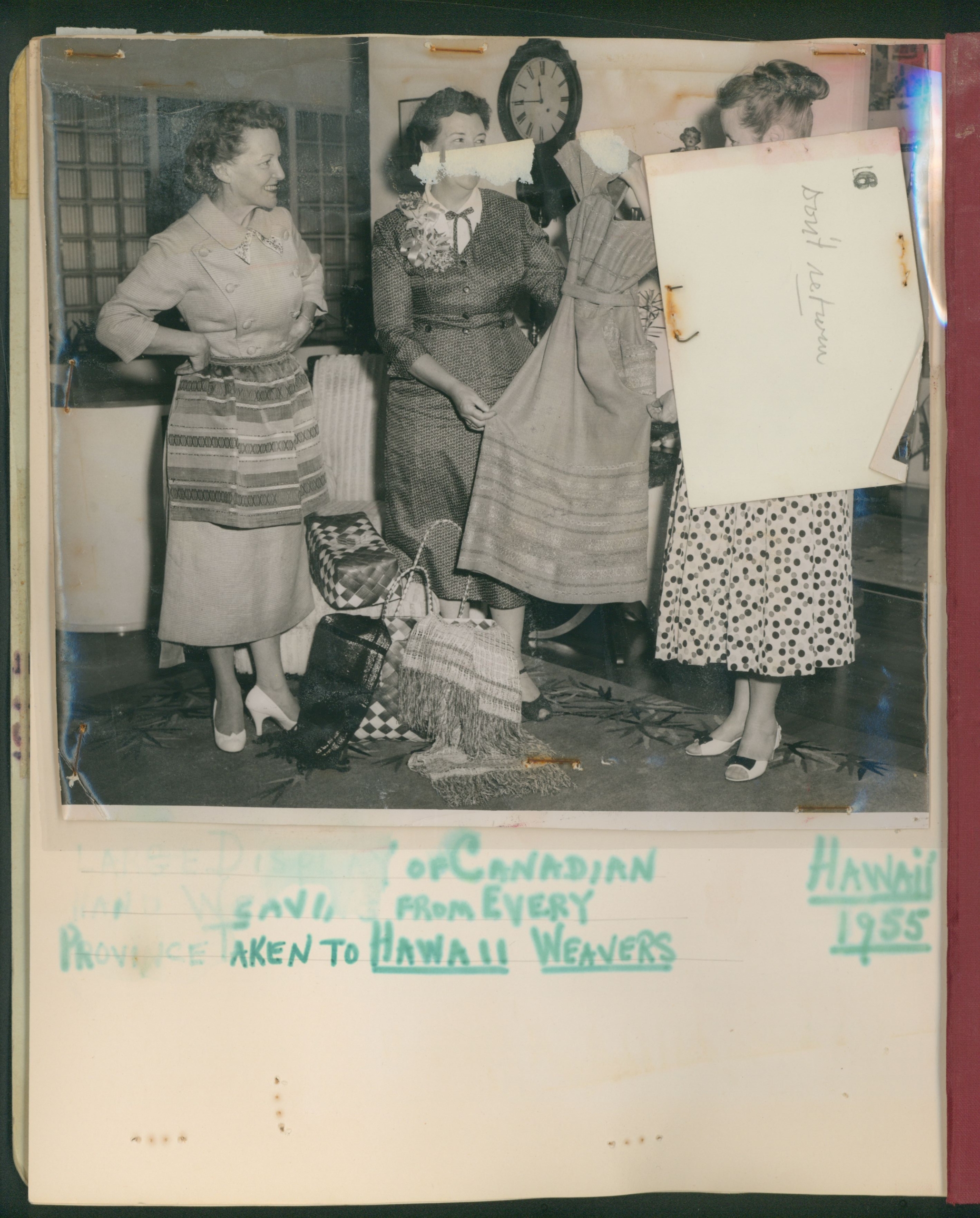 More information about the Searle Farm Home Weaving Service and Dorothy Rankine is available at Manitoba Weavers & Fibre Artists and the Manitoba Historical Society.
Written By Caley Dyck
MCML Summer Student 2022
Funding for this blog post was provided in part by the Heritage Grants Program (Province of Manitoba) and the Young Canada Works Program (Government of Canada – Canadian Heritage).