The MCML collection holds a large number of homemade scrapbooks and journals dating from the 19th century all the way to the 21st century.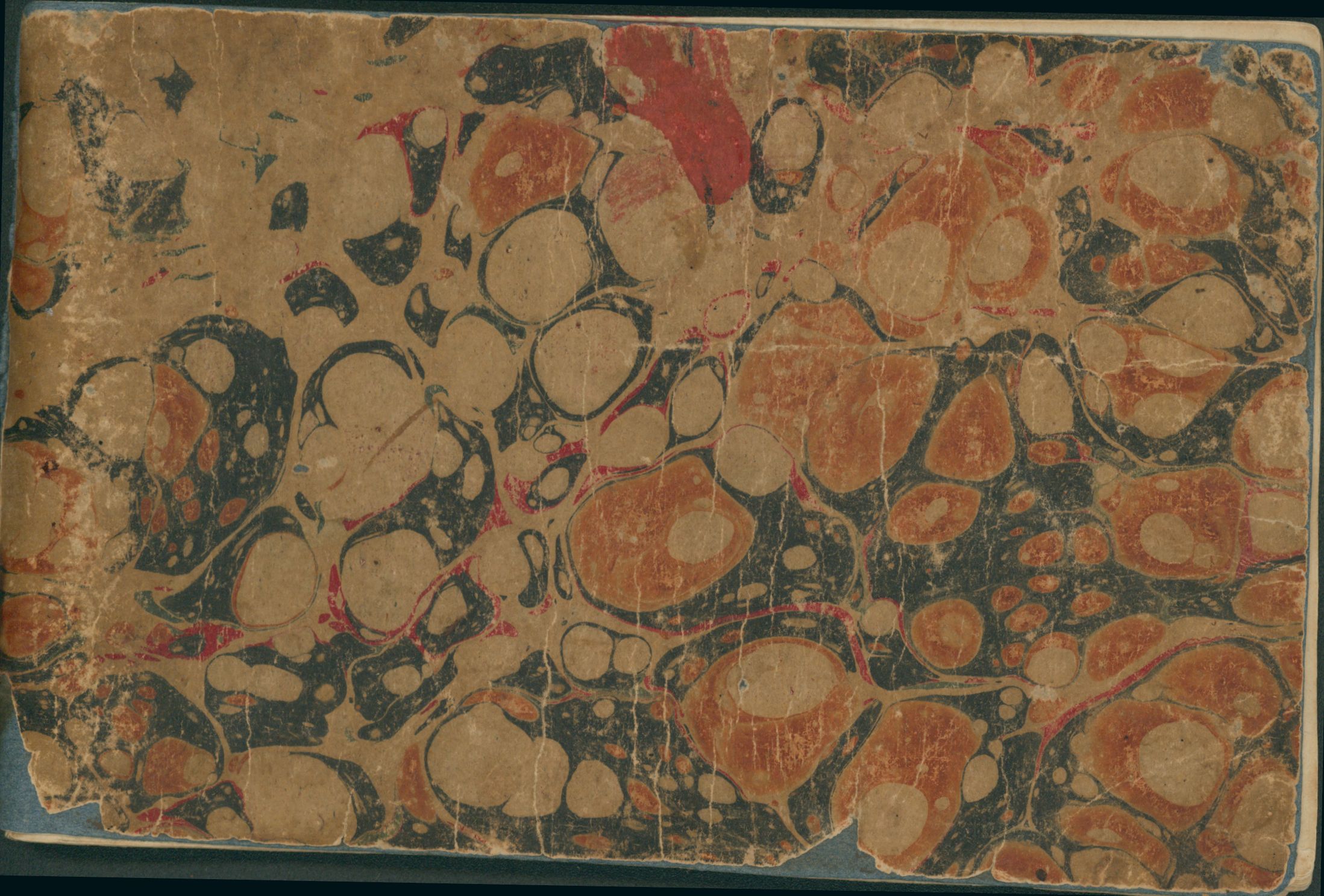 The history of scrapbooking dates all the way back to antiquity in the form of commonplace books, which were simply compilations of knowledge. Album culture emerged as commonplace books became collaborative efforts; families or friend circles would contribute together to a compilation. This journal, featuring a cover of handmade marbled paper, is an example of such a compilation. Dated June 1830, it contains various recipes and other homemaking tips. Several entries are signed by different authors. This is the oldest such book in the MCML collection, and unfortunately the maker is unknown.



Album makers began including things such as cards and flowers in their albums, and the development of chromolithography in the 19th century led to the invention of the "scrap" – cutoffs of colour-printed materials.
Scrapbooks at this time were meant to store information the maker wanted to revisit and often consisted of newspaper clippings and other references. Women also used them as homemaking guides, such as this 1933 scrapbook made by C. Martland.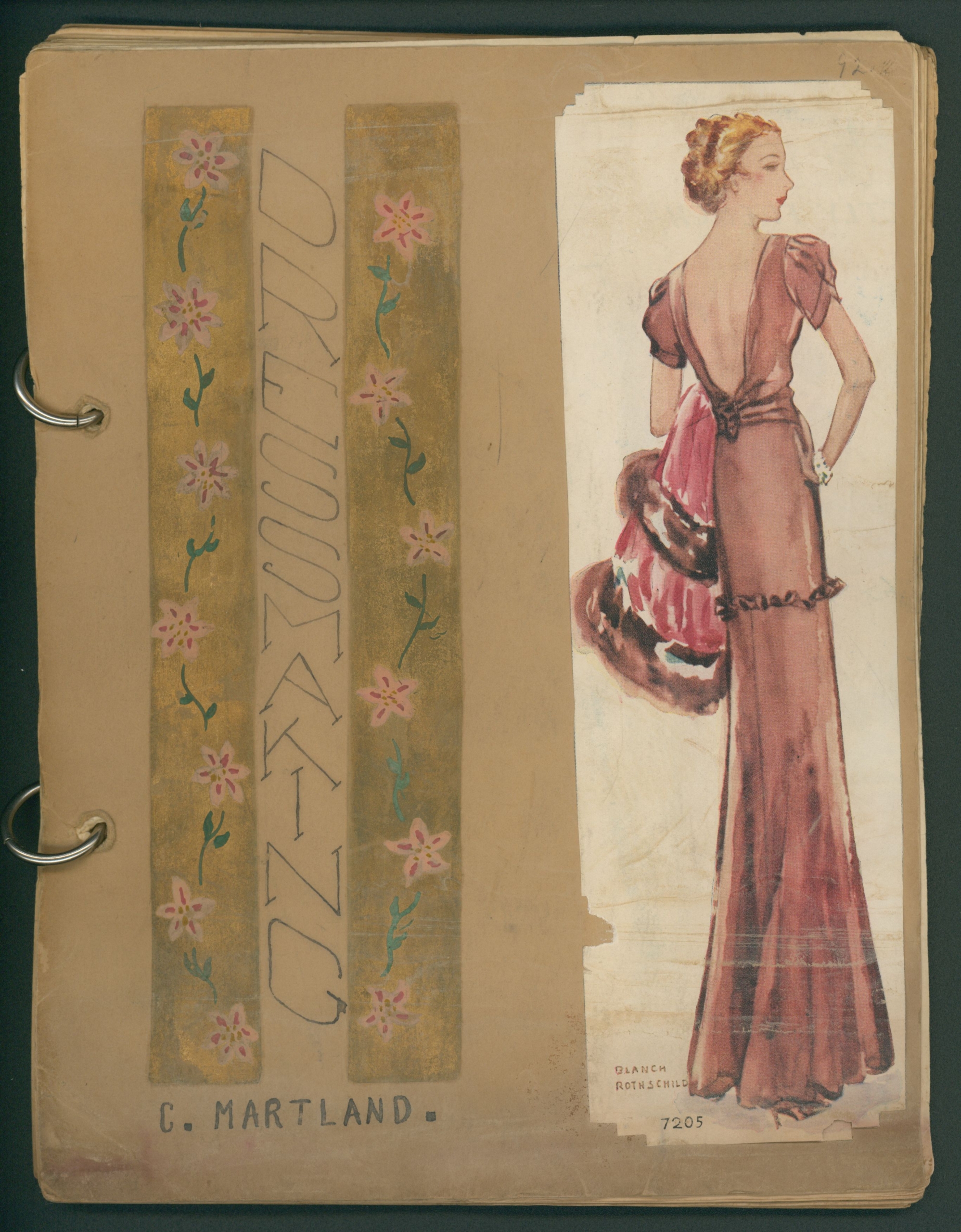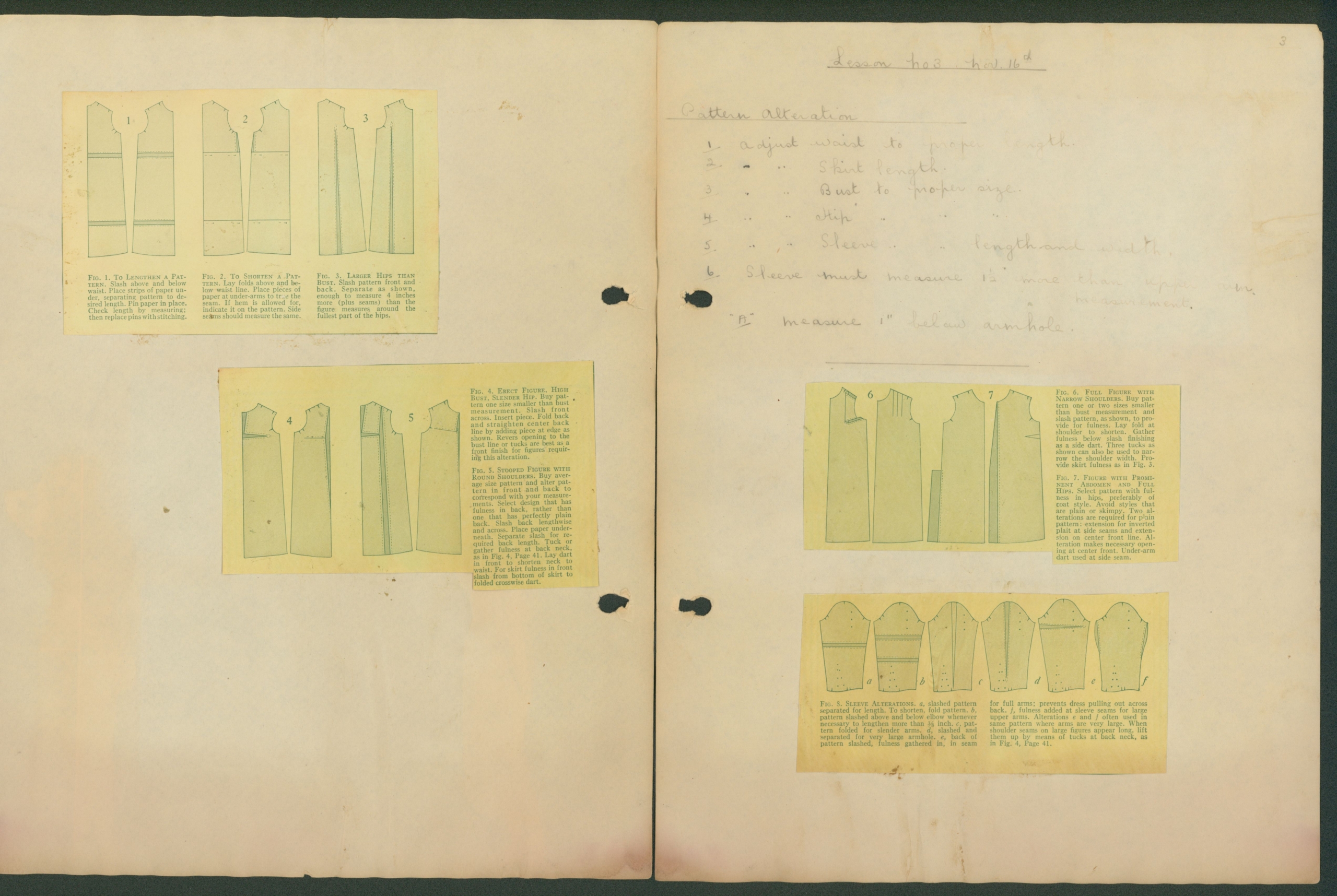 Featuring hand painted cover pages, the book is divided into three sections for dressmaking, sewing, and home renovations. The dressmaking section contains not only technical information but also fashion guides and rules that women were expected to follow in the 1930s. Colour palettes and illustrations from dress patterns are cut and pasted into the pages. The other sections feature hand stitched fabric samples sewn into pages alongside handwritten notes.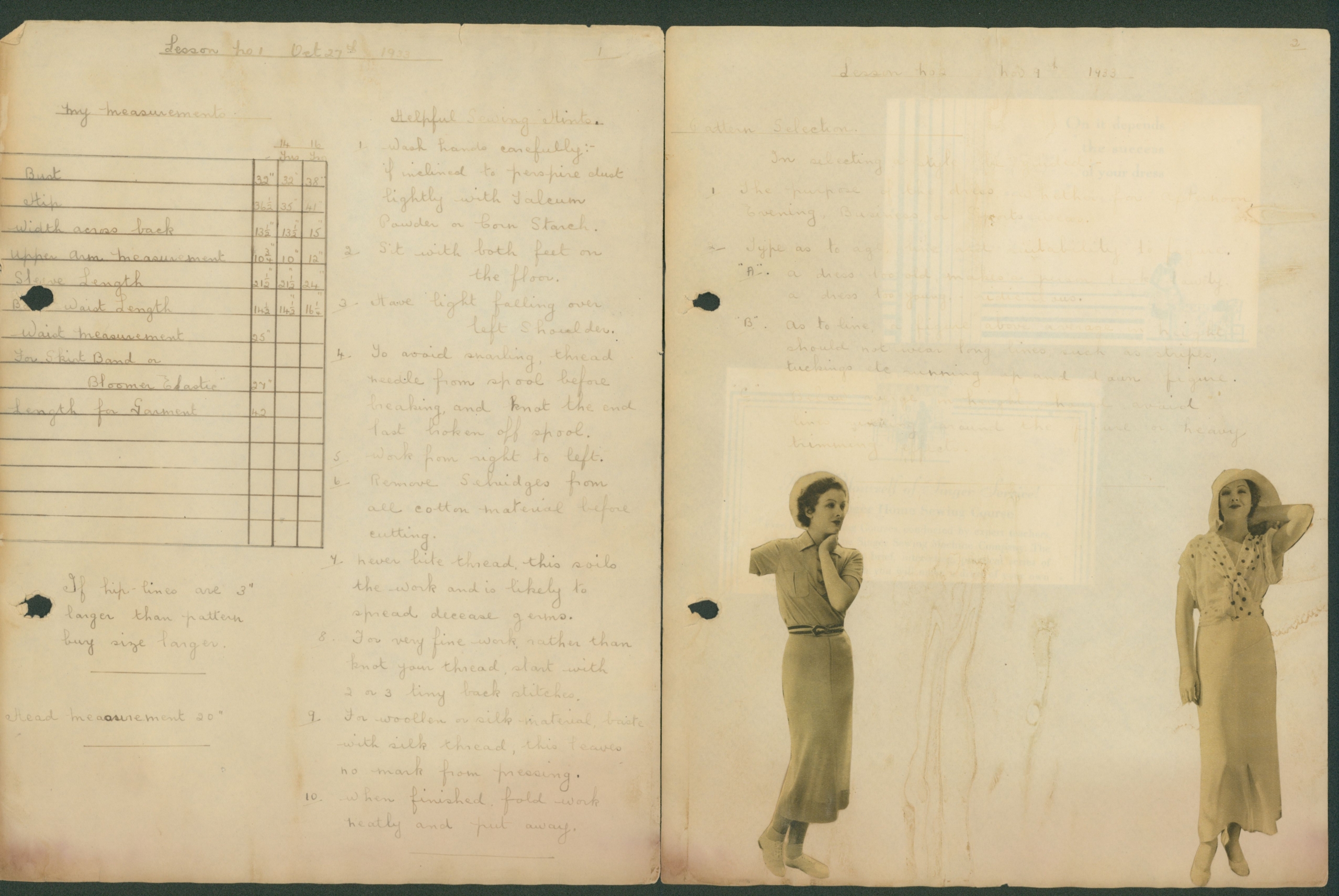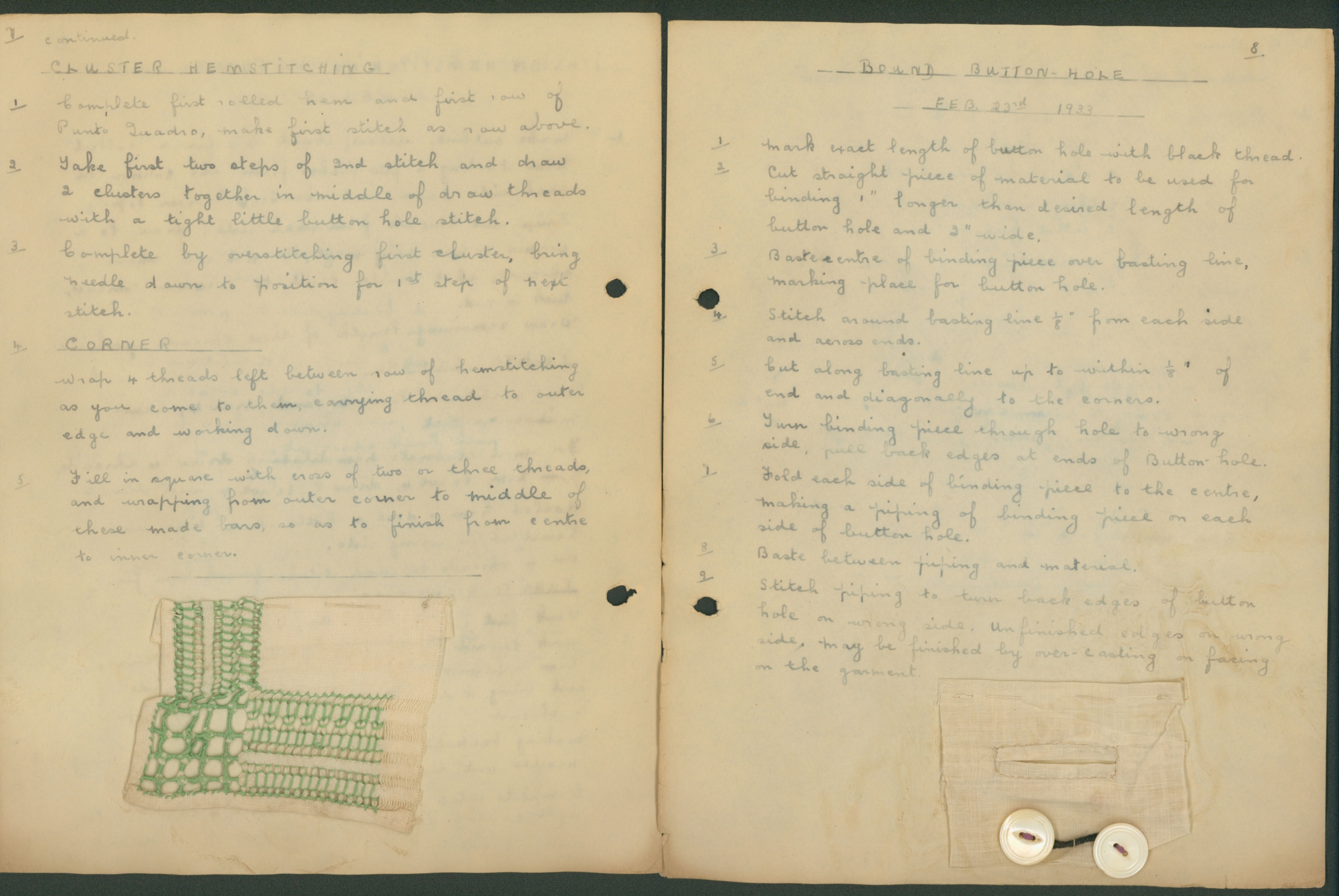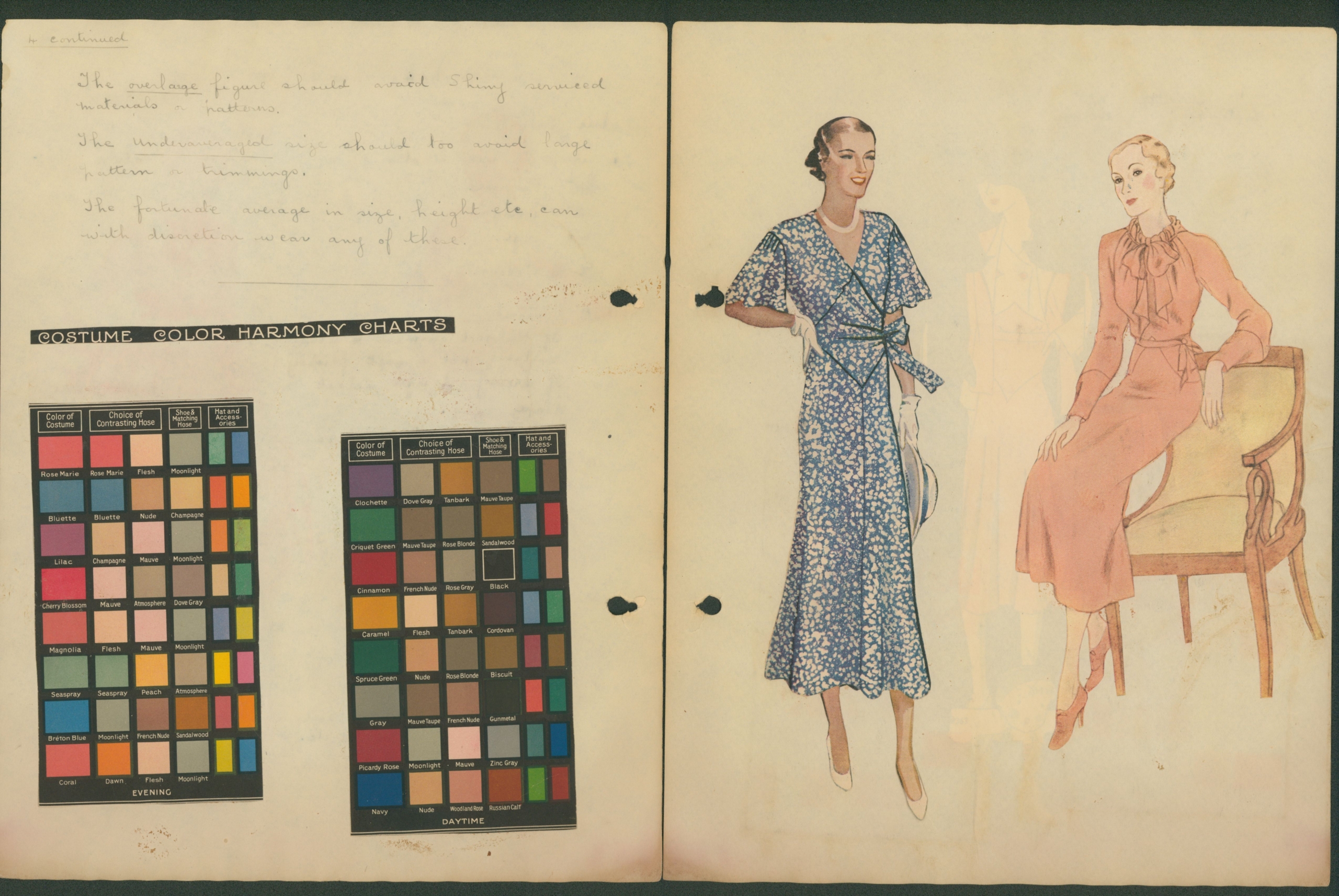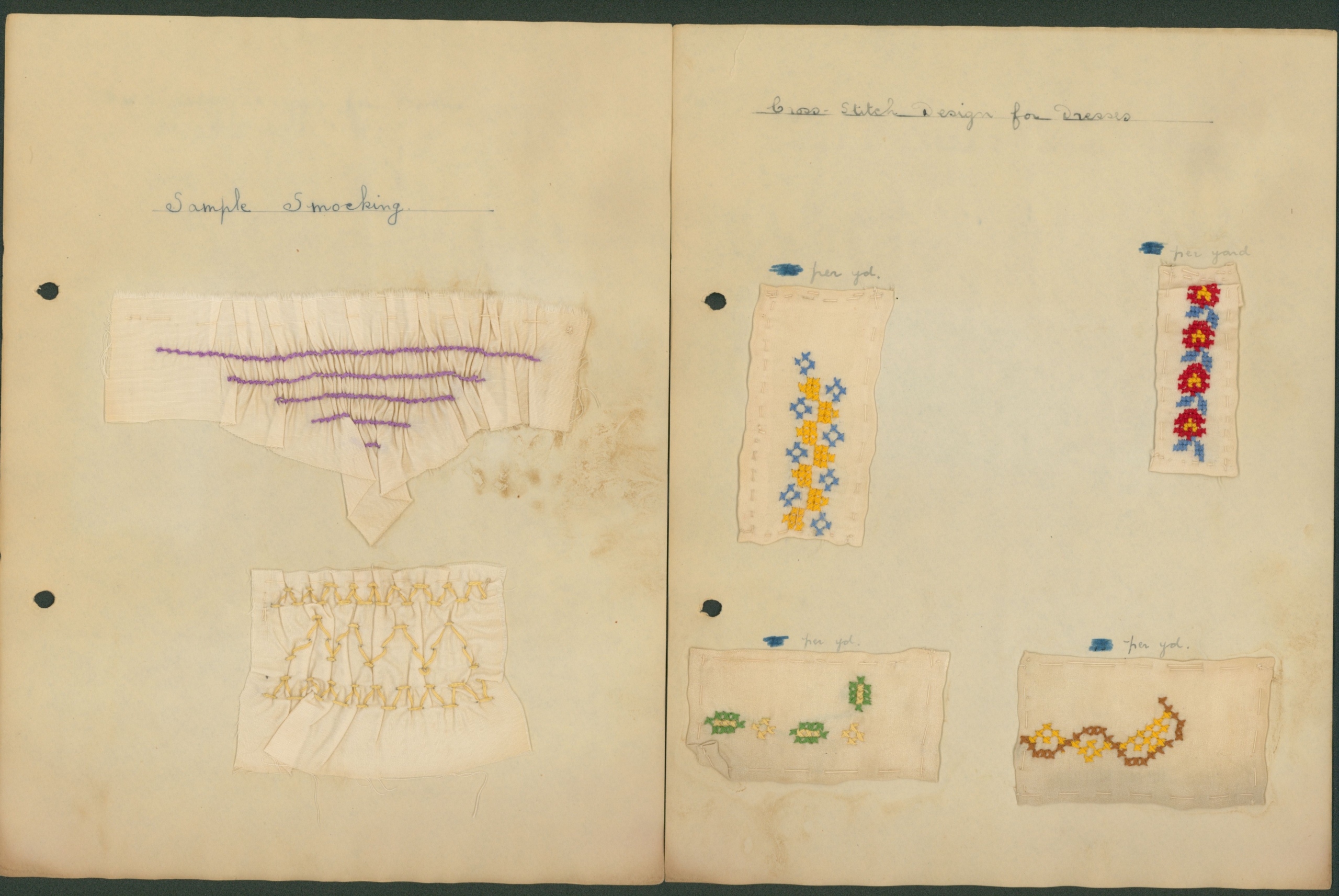 Some scrapbooks are devoted to specific crafts or projects. This quilting scrapbook by an unknown maker from the 1970s is one such example.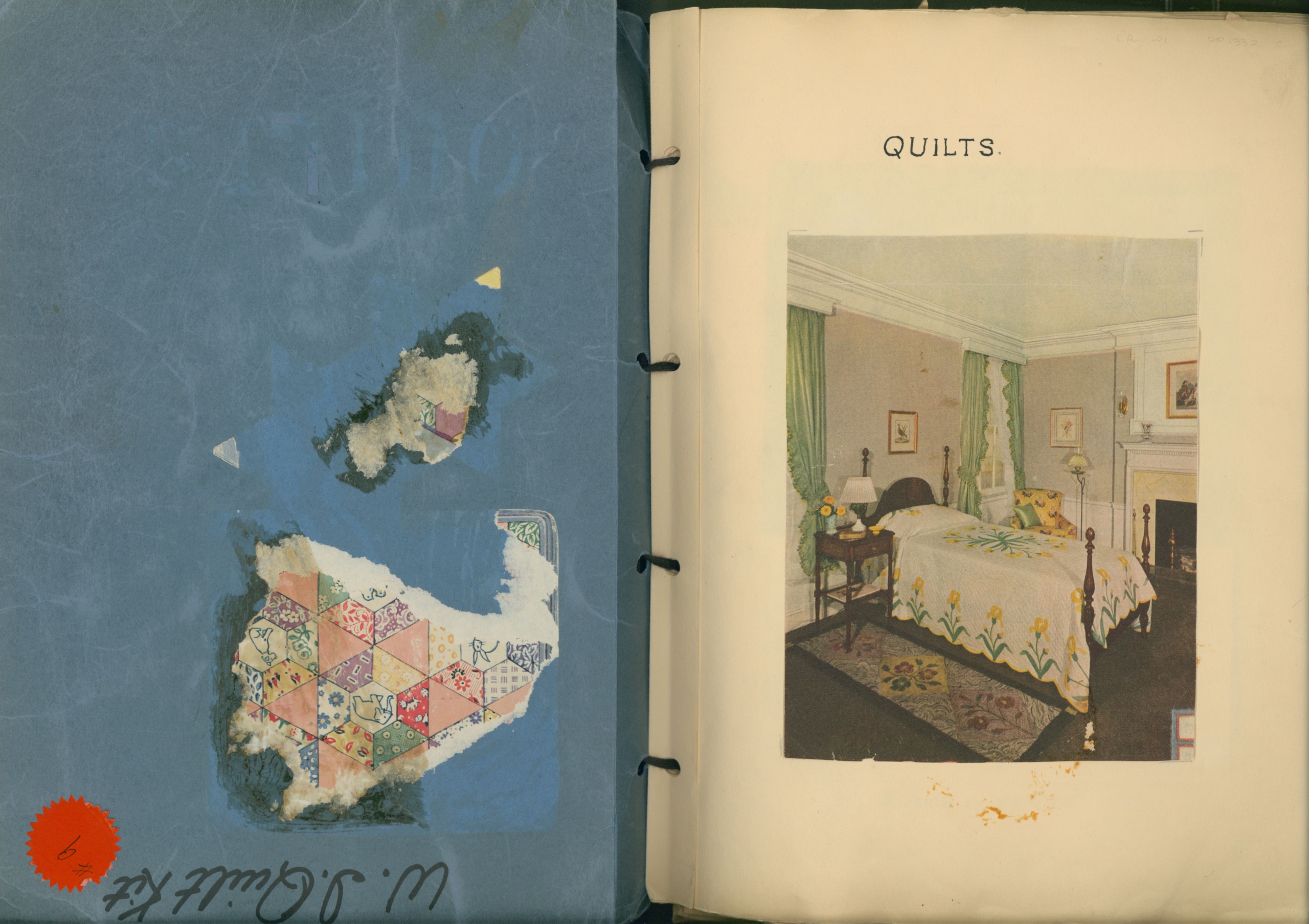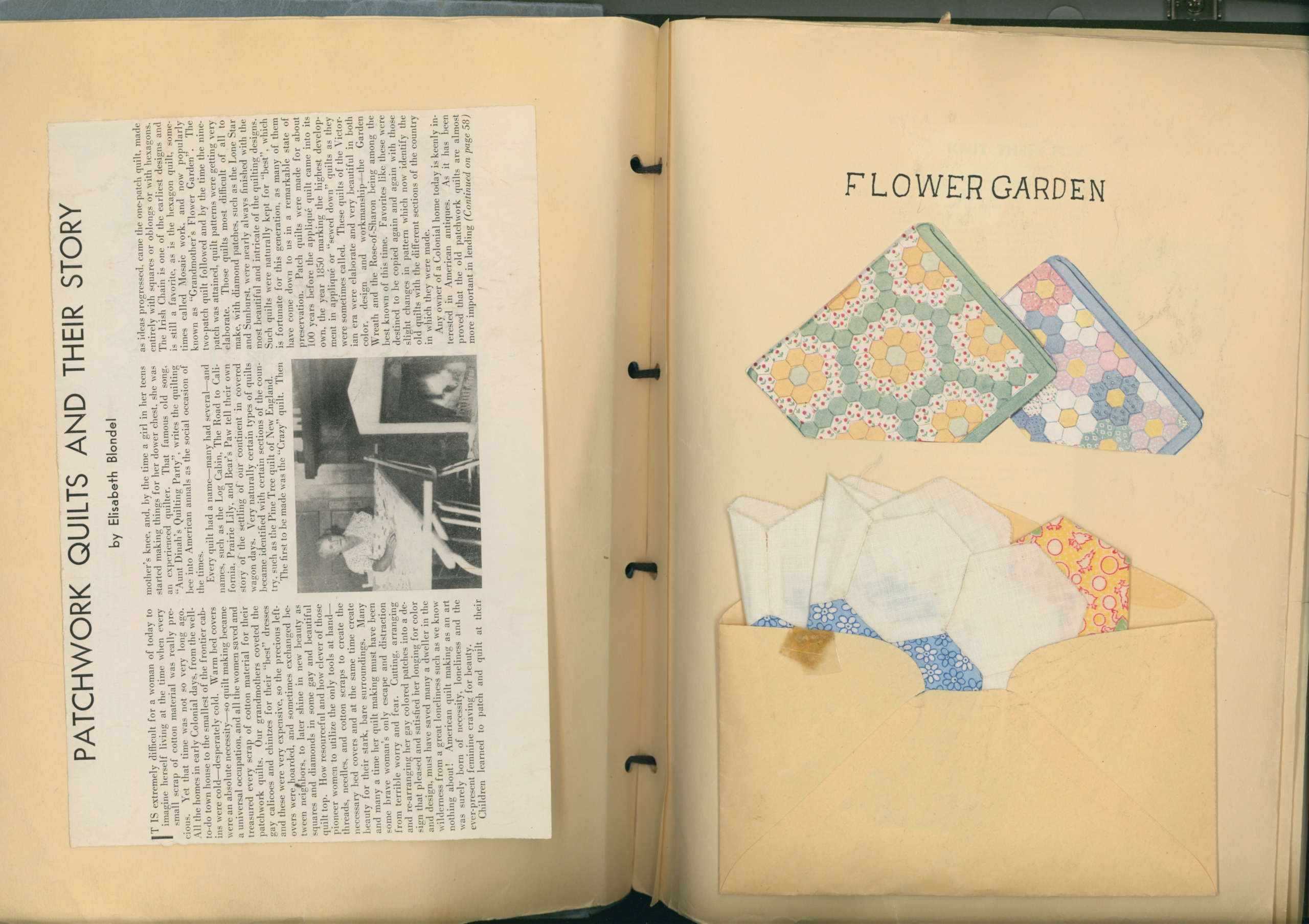 Patterns and newspaper clippings are pasted into the pages. Handmade samples of quilt blocks have also been folded and stored in envelopes that have been glued in.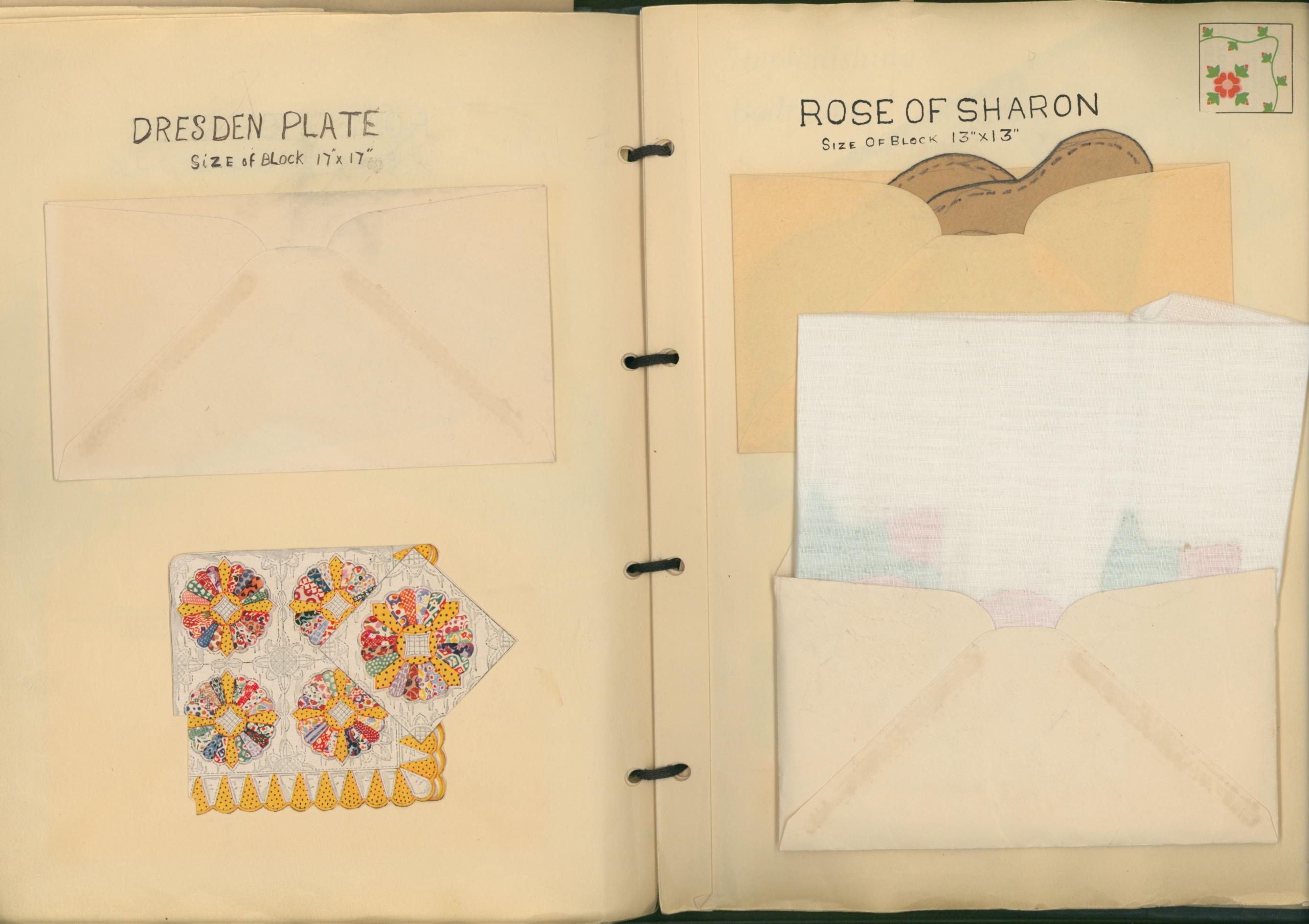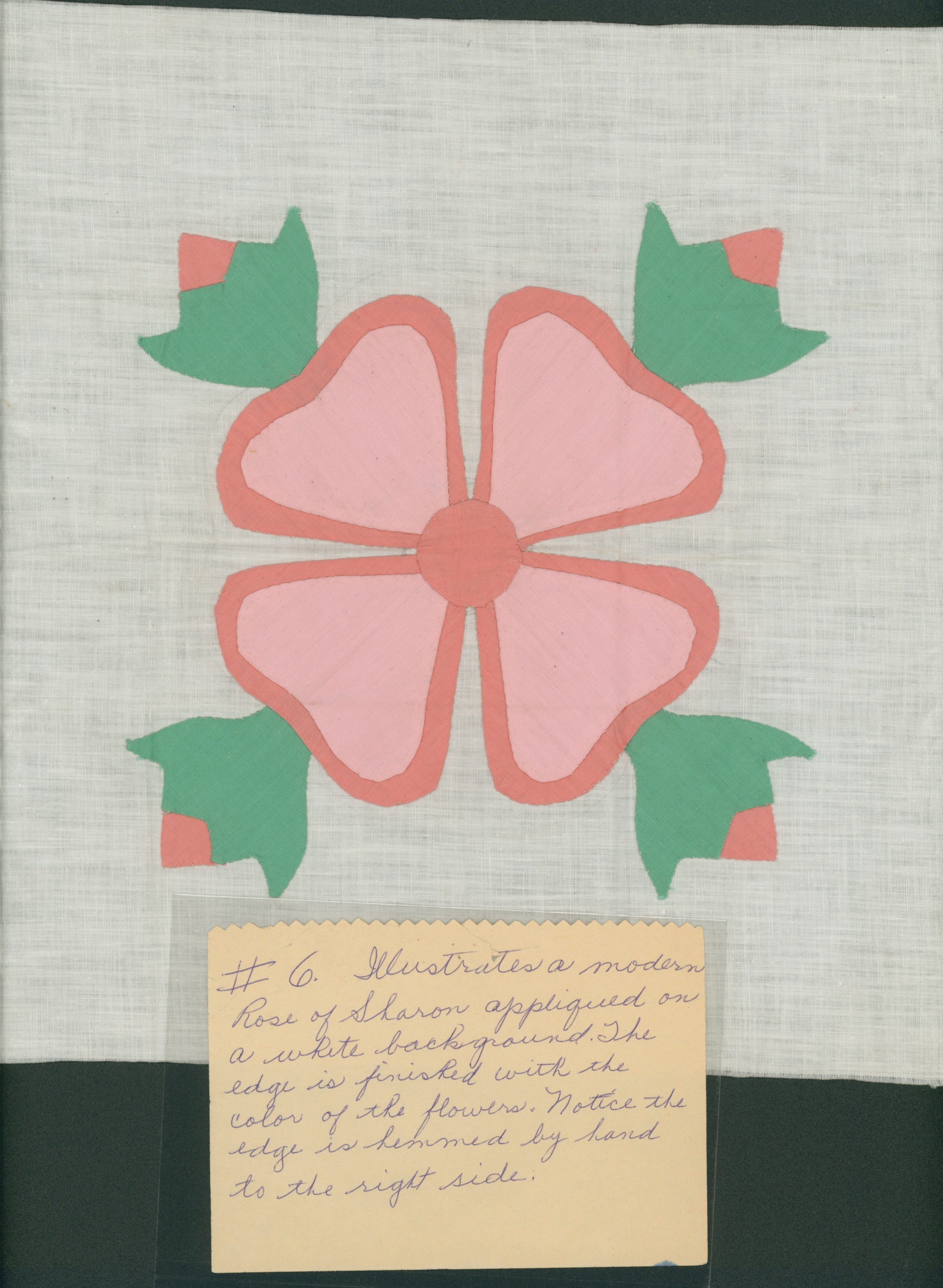 Over the 20th century, scrapbooking became an increasingly woman-central practice. As craft has also been historically woman-central, it is not surprising that many crafters made scrapbooks devoted to their creative processes. These three books are only a glimpse into the many fascinating scrapbooks and journals in the MCML collection.
Written By Caley Dyck
MCML Summer Student 2022
Funding for this blog post was provided in part by the Heritage Grants Program (Province of Manitoba) and the Young Canada Works Program (Government of Manitoba).