CraftEd Retreat: Bookbinding with Debra Frances
June 2-6, 2023
Registration Deadline: May 3, 2023
Log Book Bookbinding:

During this five day retreat you will learn the bookbinding and woodworking skills necessary to create your own unique log book.
No bookbinding experience is required.  Debra will lead you through the basics of bookbinding and will guide you into the two needle coptic method of binding a book.  By the end of the first day you will have created a sample book with wood covers which will prepare you for transferring those skills to the making of your own personal log book.
You will learn how to create individual templates for your chosen log that will follow its unique contours.  We will explore a variety of paper treatments that will allow you to further personalize your book.  Approachable woodworking skills will be introduced using basic hand tools and a dremel tool,  preparing you to be able to continue to make books on your own.
All materials and tools necessary will be provided, but if you have your favourite awl, cutting scissors or folders, feel free to bring those along.
About Debra Frances
Debra Frances Plett is a bookbinder and book artist whose work falls between the 
traditional definition of art and craft. Her work, though functional in its form, is defined by its tactile and sculptural presence. She works with each piece as a sculpture, investing time and consideration into her materials and process. For Debra books represent archives, not only of the personal, but keeping record of a specific point in time and place. Gathering what is around her–often discarded or unused resources– is an act of preservation in a fast changing environment where much goes to waste. She collects objects and resources that feel precious, unique, overlooked. Transforming foraged material into sculptural books signifies both the value of that object and, inthe gesture of a functional form, its unfinished story. Debra enjoys sharing her love of bookbinding through classes taught locally in Manitoba, and she hosts annual bookbinding retreats on North Vancouver Island, BC. Her work has been exhibited across Canada and in the USA, and her artists' books have recently been acquired by the Thomas Fisher Rare Book Library, the Bruce Peel Special Collection and the Bridwell Library Special Collection.
About Hollyhock Hill Studio Retreat:
Hollyhock Hill Studio is a professional art/craft studio situated on a 29 Acre woodlot in the rolling Pembina Hills, Just outside of Miami Manitoba (115 km from Winnipeg, MB). This studio is full of natural light and is well equipped for working in a number of different art mediums. 
Above the studio is a two bedroom suite with dormitory style sleeping accommodations for six, with a disconnected bunkhouse offering two additional beds on the property.
Nearby amenities include the Trans Canada Trail running beside the property, nearby golf course, bike riding, hiking and photography opportunities.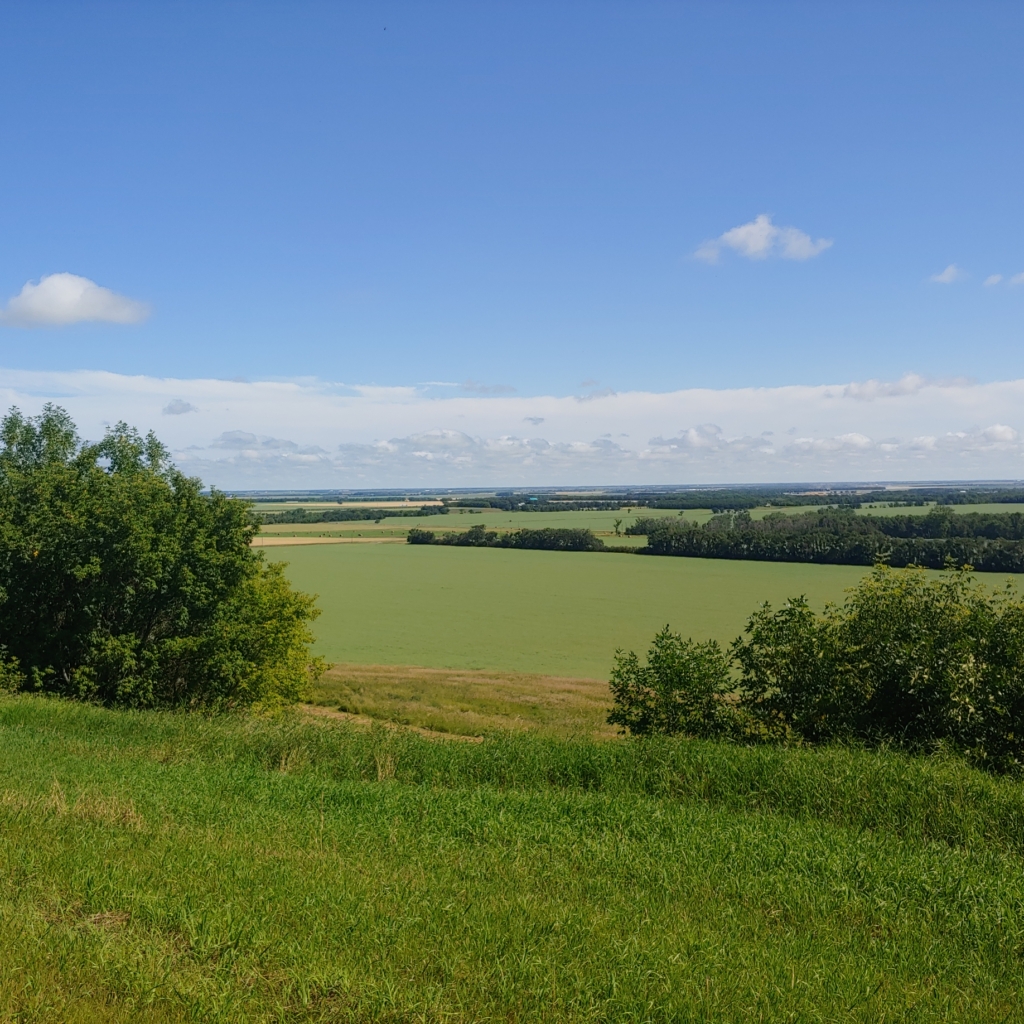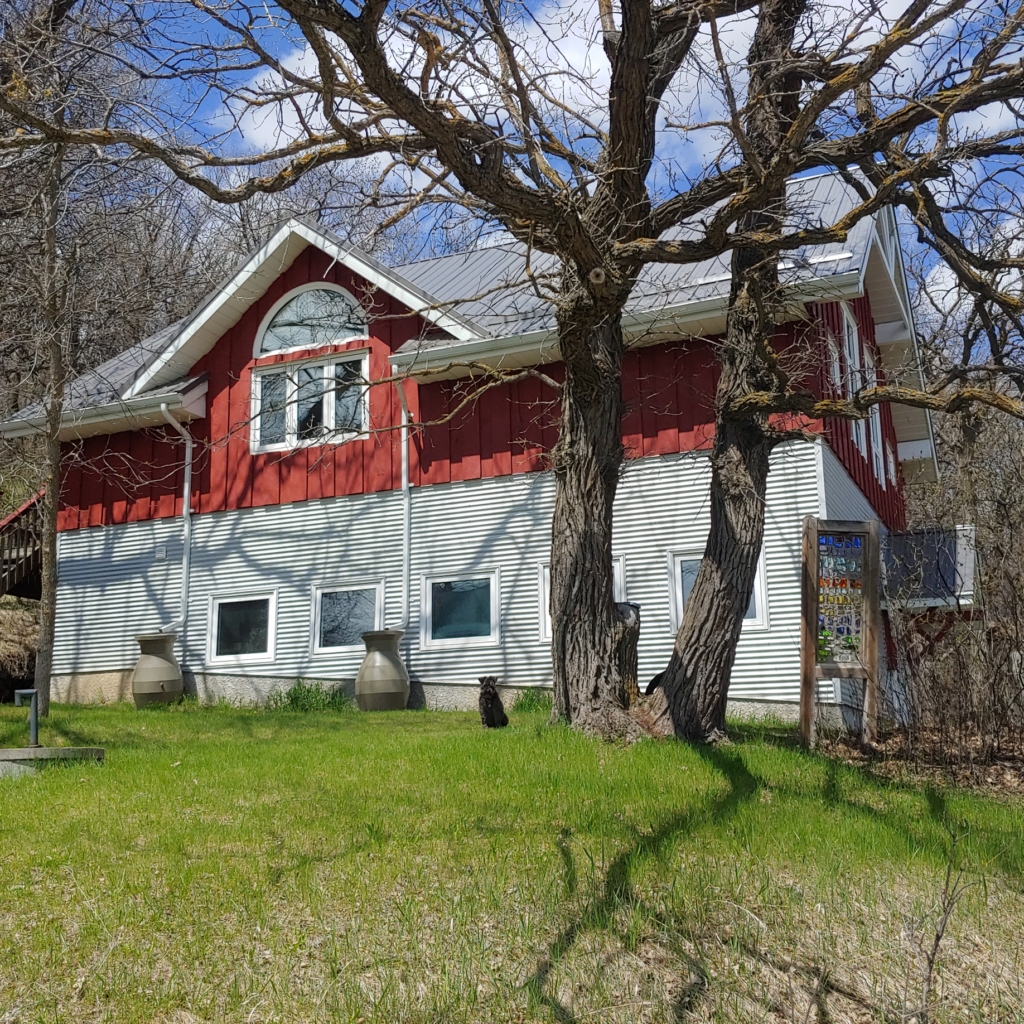 Registration Cost: $920 (registration in non-refundable)
We reserve the right to cancel the class due to low registration. If cancellation is required, you will be notified by Thursday May 4th, 2023 and a full refund will be issued.
Included with registration costs for this retreat is:
– Dormitory style accommodations at Hollyhock Hill Studio, in studio suites or bunkhouse
– All meals provided by Hollyhock Hill Studio (please advise us of any dietary restrictions)
– Complimentary Coffee and Tea
– All bookbinding materials
Not included in registration costs: 
– Travel to Hollyhock Hill Studio just outside of Miami, Manitoba. 
-Students should bring their own water. The water onsite is from a cistern and is fine for bathing but not drinking.
-Bedding/linens (sleeping bag, pillow and towel)
– Specialty beverages (Hollyhock Hill will provide complimentary tea, coffee)
– Snacks and special foods
Schedule:
May 4th
– After registration deadline, registrants are informed if the retreat has reached minimum enrollment and will be moving forward
June 2nd
– Participants arrive in the late afternoon or early evening to Hollyhock Hill Studio
– Welcome Dinner (provided)
June 3rd-5th
– Bookbinding retreat with Debra Frances 10am – 4pm daily
– Breakfast, Lunch, Dinner, Coffee and Tea provided by Hollyhock Studio
– Time to enjoy the beautiful environment of Pembina Hills and connect with other retreat guests
June 6th
– Goodbye breakfast at Hollyhock Hill Studio (provided)
– Guests depart in the late morning
Accessibility Note: 
– Hollyhock Hill has several buildings on site that have steps leading up to the main floor entrances
– Participants would need to walk between buildings outside on grass and other uneven surfaces
– Participants may need to walk to a different building to use the washroom
– The accommodations are bunkhouse style and may include bunk beds
Please contact us before registering at
[email protected]
if you have questions about accessibility, to ensure that this retreat would be a good fit for you (example: difficulty climbing stairs, difficulty walking on uneven surfaces)
If you have any accessibility notes for us that will not impact your ability to take part in the retreat (example: difficulty accessing upper bunk beds) please let us know in the form below.
Register through the form below! Once your registration form has been submitted stay on this page, as you will be redirected to a form for payment for the retreat where we will collect more details regarding your contact information and dietary requirements.
Registration for this class has reached capacity. Please contact
[email protected]
for wait list options. Our apologies and thank you!
Any questions regarding this workshop? 
Contact MCC Programme Coordinator, Katrina Craig at [email protected] or (204) 615-3951.