Remold

Call for Submissions for the MCC's 2024 Juried Show
Submission deadline: October 1st, 2023 at midnight
Remold engages with the idea of craft transforming our very being, taking the intuitive knowledge that it imbues within our bodies to extend and alter the state of humanness. Remold seeks to investigate this by looking at the organic, fleshy and bodily language of craft and how it can create new possibilities and reimagine the ways in which we make ourselves into ourselves.
This can include:
– Clothing, costume, fashion etc.
– Wearable art, masks, jewelry etc.
– Works that directly relate to the body, transformation and/or somatic experiences
Questions to consider:
– How we use craft to come to know ourselves? What makes craft implicitly human?
– How do we see ourselves  through craft?
– How do we make ourselves into ourselves?
– Tacit knowledge is "knowledge we have, and know we have, but nonetheless cannot put into words". How do we use craft as a way to channel implicit knowledge about ourselves?
– How can we use craft as an aid in our own becoming?
– How can we use it to change ourselves?
– How do we use craft to perform as ourselves or as someone else to the world?
– How can we use craft to embrace being and all that comes along with it?
– How can/does craft function within the body and as an object that is separate from it?
INFORMATION AND DATES
– Submission deadline: October 1st, 2023 at midnight
– Results will be sent out by October 18th, 2023
– Successful artists must be able to provide catalogue info by November 6th, 2023 (image of work, artist bio, and wall label information)
– All works must be complete and at the C2 Centre for Craft with installation instructions by December 16th, 2023
– Show opens on January 5th, 2023
– All submissions must be submitted through google forms (link below) Please contact us (see below) if submitting via google forms is an access issue for you
Submission Form HERE 
ELIGIBILITY
Must be a Manitoba Craft Council member with a professional membership (Not yet a member? Join at

c2centreforcraft.ca/about-mcc/mcc-membership/

)

Applications of non-members at the time of selection will not be accepted.

must be a resident of Manitoba (or northwestern Ontario) to apply

Works will be selected based on artistic merit, skill, design, and innovation. 

Original work (functional, decorative, conceptual) in any craft-based media are welcome (e.g.ceramic, fibre, metal, paper, recycled material, stone, glass and wood). 

In addition, mixed media and interdisciplinary works that are primarily craft-based in material and/or technique are welcome. 

Eligible works must have been completed after 2020, and may not have been exhibited in previous MCC exhibitions. 

Artwork must be completed prior to the submission deadline. Images of work in progress will not be viewed. 

Senior and emerging artists are encouraged to apply
SUBMISSION REQUIREMENTS
Writing:
Tell us about your background, training, and education as a maker (max 150 words)

What has influenced your work? What experiences, mentors, artists, research etc have informed, inspired or progressed your creative work? (Max 150 words)

What techniques and materials do you typically use? What compels you to use these materials and techniques? (max 150 words)

How does your creative practice or submission engage or connect with the broader themes of

Remold

(max 250 words)
Attachments:
A maximum of 6 images can be submitted. Please see image guidelines below

Image List (Image file name, Artwork title, medium, date, and any other relevant information)
Image and Attachment Guidelines: 
Additional images and writing beyond word count and image limits will not be reviewed

A maximum of 2 artworks can be submitted for review per person, with up to 3 images of each artwork. This is a total of 6 images. 

Please rename image files in this format: Number/firstinitial/lastname (example: 01JDoe, 02JDoe)

Please rename your image list file with the naming convention above (example: imagelistjdoe)

Ensure your slide list includes image file names
ENSURING WE RECIEVE YOUR APPLICATION:
Google forms will send you a copy of your submission to the entered email once you have submitted.
Please note: It can a couple of minutes for a submission to go through via google forms if your uploads are quite large. Wait for the page to change to a message "Your response has been recorded."
All submissions will be confirmed via email on October 3rd, 2023. If you do not receive an email confirmation from an MCC staff member by October 4th, 2023 please email

[email protected]

to confirm your submission.
Submission Form HERE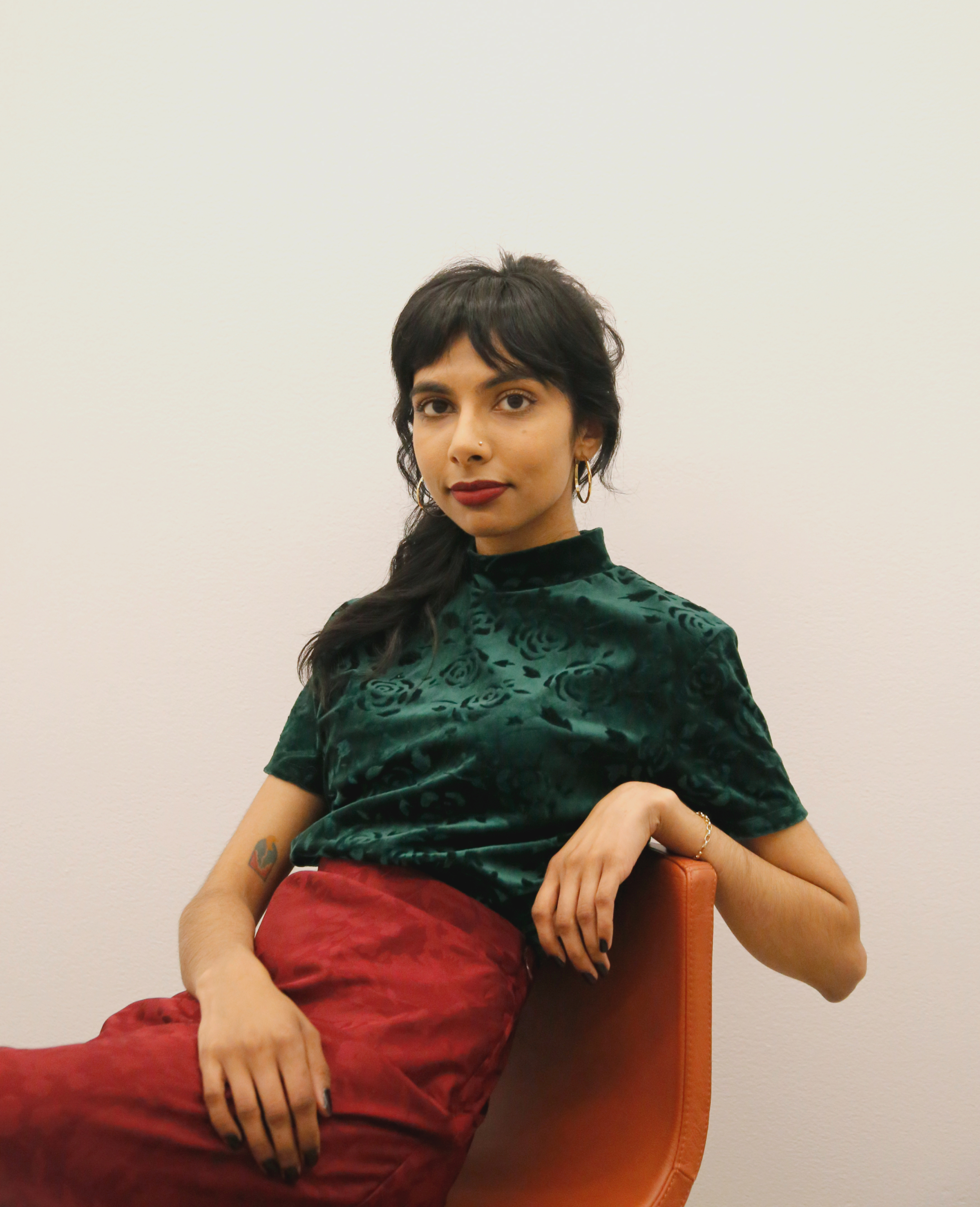 Meet the curator of Remold: Shaneela Boodoo
Shaneela Boodoo (she/her) is a graduate of the University of Manitoba with a BFA (Honours) in Design and is also a recent graduate of the University of Winnipeg with an MA in Cultural Studies. She is a second-generation Indo-Caribbean immigrant, born and based in Winnipeg, MB. As an emerging artist, designer, and curator, Boodoo explores the entanglements of themes such as colonialism, displacement, and womanhood.
The MCC is committed to upholding professional standards including the payment of artist and curatorial fees in accordance with CARFAC guidelines.  Professionally designed written materials will be prepared to accompany all exhibitions. All exhibitions will be promoted through MCC media and social media networks.  Ancillary programming will be developed to encourage audience engagement in all MCC exhibitions.
Get a sense of MCC by visiting our website, c2centreforcraft.ca and social media platforms.  To see a floor plan of the Shirley Richardson Craft Gallery visit: https://c2centreforcraft.ca/shirley-richardson-gallery-floor-plan
ABOUT MCC EXHIBITIONS
MCC exhibitions investigate, expand or challenge the boundaries of contemporary and traditional craft. They position craft artists as leaders in exploring how craft media, techniques, culture and history intersect.
ASSISTANCE
For assistance in preparing an application, please contact the Manitoba Craft Council at [email protected] in advance of the deadline.